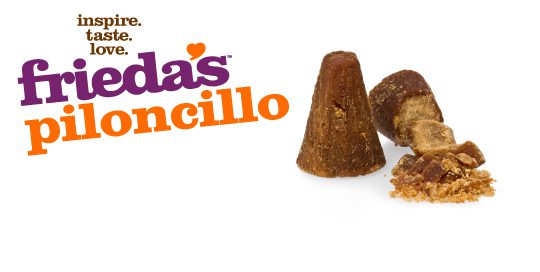 Overview
What is Piloncillo?
This old-fashioned, unrefined, Mexican sugar flavors traditional dishes and is named piloncillo because of its cone-like shape. It might also be referred to as panela and panocha. They all have a molasses-brown sugar flavor.
How to Eat
Grate by hand or with a food processor, and use like sugar in Latin dishes calling for piloncillo, panela, or panocha, such as flan.
Health Benefits
Contains essential minerals and no additives.
How to Store
Store tightly wrapped in a cool, dry place for up to 1 year.
When are they in season?
Where are they grown?