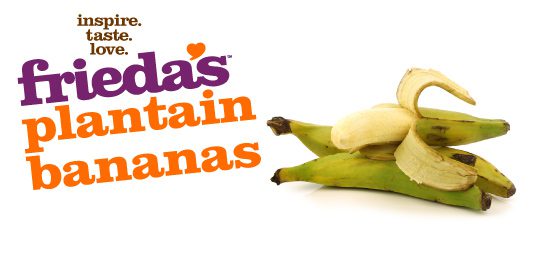 Overview
What is a Plantain?
Plantains are botanically classified as a fruit but are mostly served as a vegetable side dish. They are thick-skinned, ranging from green to yellow to brown-black with a cream to salmon-colored interior flesh. Cooked when green, they have a starchy taste with no banana overtones. When cooked ripe, plantains have a sweet banana taste with a softer texture.
How to Eat
When green, bake, slice, fry, or add to soups and stews. When more yellow, bake or sauté and add brown sugar, cinnamon or dash of lemon juice.
Health Benefits
Good source of potassium.
How to Choose
Choose plantains that are firm.
How to Store
Store at room temperature until ready to use. Do not refrigerate until they are at a desired stage of ripeness.
When are they in season?
Where are they grown?
Product of Mexico, Central and South America