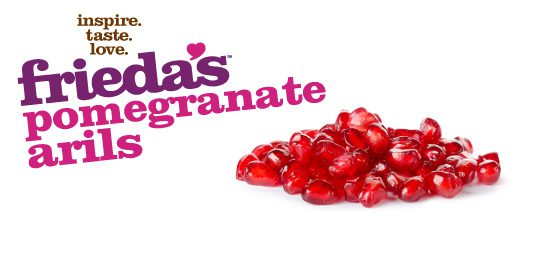 Overview
What are Pomegranate Arils?
Fresh Pomegranate Arils are the edible seeds encased in juicy, sweet-tart glistening flesh that bursts in your mouth. Peeling and dissecting the whole fruit can be laborious, so these pre-packaged arils are really convenient and 100% natural.
How to Eat
Enjoy fresh as a snack, sprinkle over salads, fruit desserts, cakes, puddings, or use in marinades, glazes and as a garnish. Beautiful dropped in a glass of champagne.
Health Benefits
Pomegranate juice is high in polyphenols, potent antioxidants being studied for their roles in preventing cancer and heart disease.
How to Store
Use or freeze within code date.
When are they in season?
Where are they grown?
Recipes