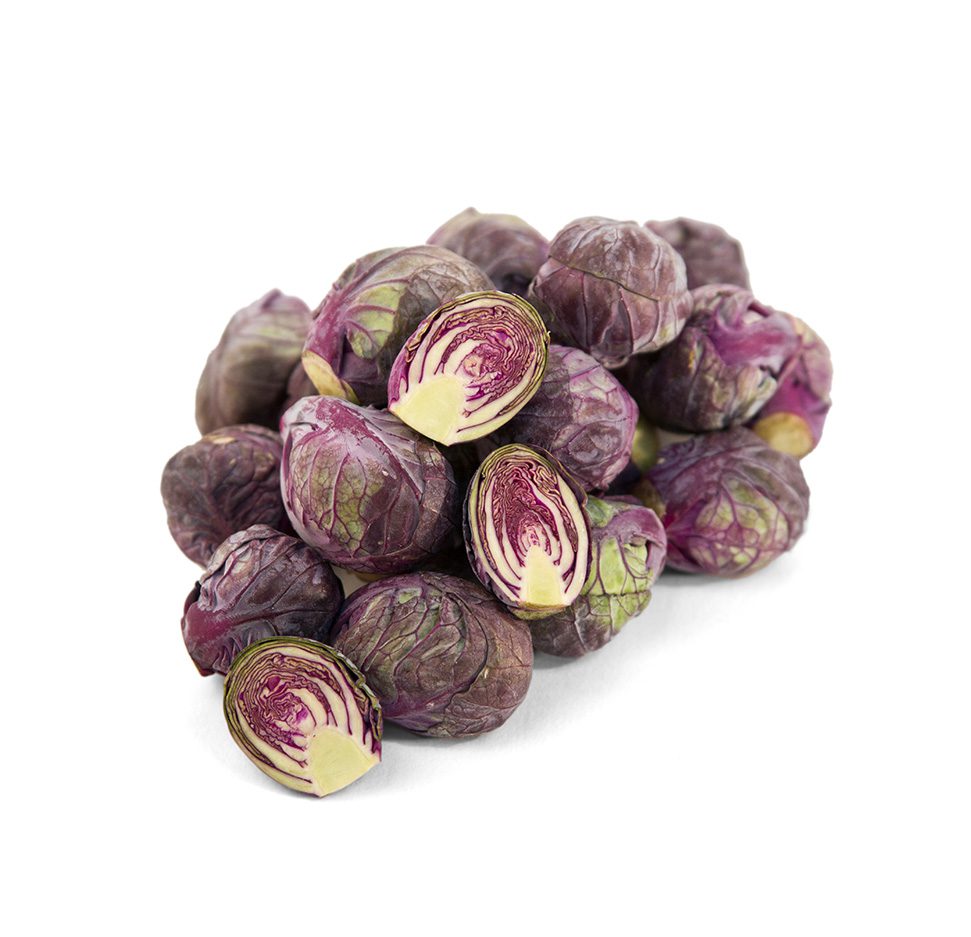 Baby Purple Brussels Sprouts
These beautiful little Brussels sprouts are in beautiful shades of purple from dark purple to red-violet, mixed in with bright green. They are sweeter and less pungent than the bigger green cousin.
trending now
Normal is boring...try one of these unique products for an inspiring new food experience.
[tab:Overview]
How to Eat
Baby purple Brussels sprouts maintains most of their colors during cooking so they are perfect for roasting, sautéing, and frying. They are also beautiful to add to salad raw, thinly sliced or shaved.
Health Benefits
Already a very good source of Fiber, folate, and vitamin A, C, K, and B6, the purple pigment provides added antioxidants.
How to Choose
Look for bright colored sprouts that are firm and tightly packed.
How to Store
Keep in refrigerator for up to 1 week.
Season
Where grown?
[tab:Recipes]
[associated_posts]
[tab:END]
Save