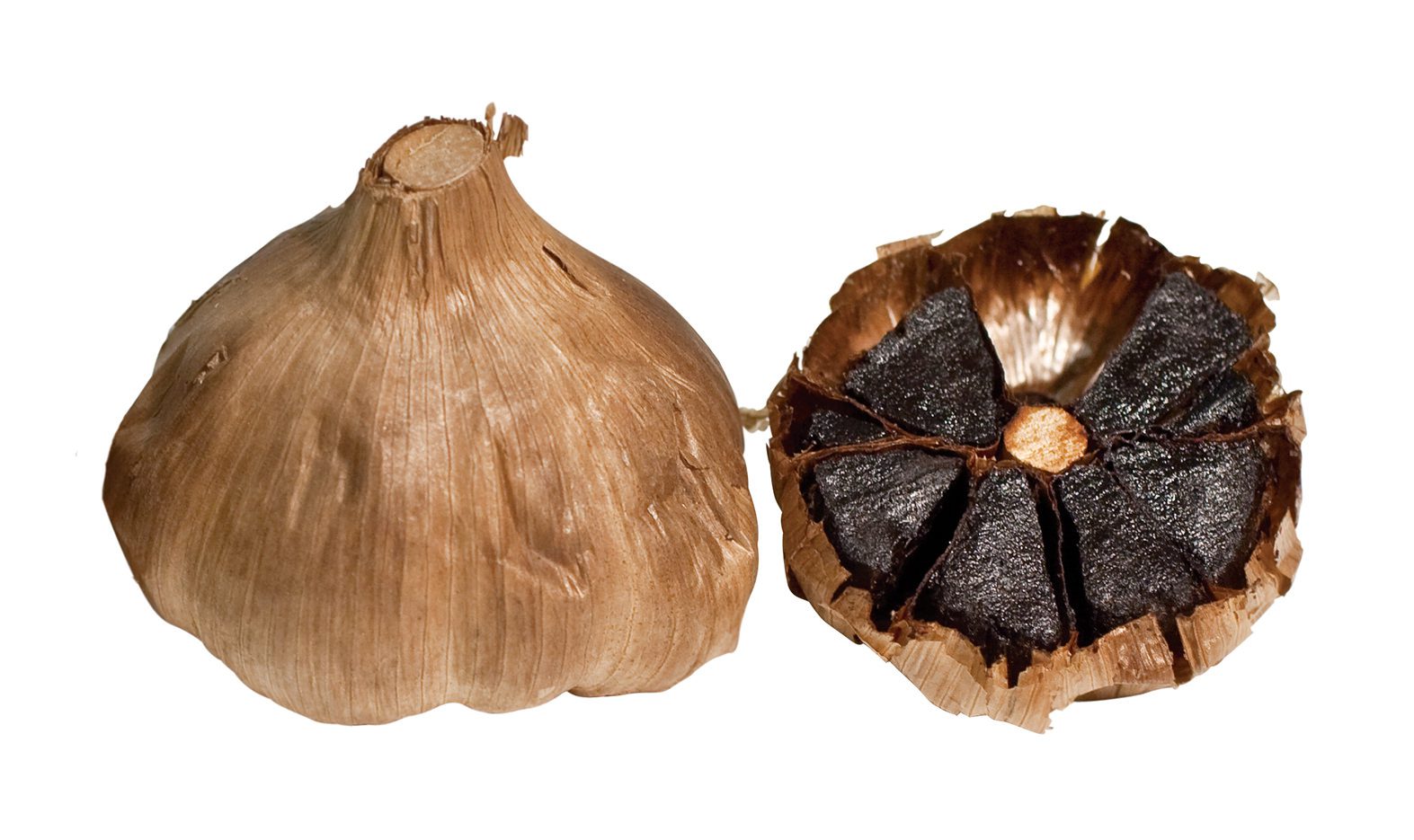 Black Garlic
Black Garlic is the latest gourmet ingredient making a buzz in culinary circles. Whole heads of natural garlic are aged for 1 month in a special high-heat fermentation process. The aged garlic turns a rich black color with a soft, chewy texture and a mild, sweet-savory taste that might be classified as "umami" (the fifth taste - mostly present in savory and meaty foods). Some describe it as having a balsamic or molasses-like taste, others compare black garlic to beef bouillon.
trending now
Normal is boring...try one of these unique products for an inspiring new food experience.
[tab:Overview]
How to Eat
Enjoy as a snack, slice and add to salads or use to top a variety of dishes from pasta to steak to fish. May also be pureed and drizzled on top of dishes like potato salad or pizza. Black Garlic should be used more like a condiment — it does not need to be cooked. High-heat methods will weaken its unique sweet flavor.
Health Benefits
No additives, sodium or preservatives are used in the fermentation process. Just pure garlic!
How to Choose
Choose undamaged bag with seal.
How to Store
Store in a cool dry place. For best results, refrigerate after opening and use within 1 month.
Season
Where grown?
[tab:Recipes]
[associated_posts]
[tab:END]