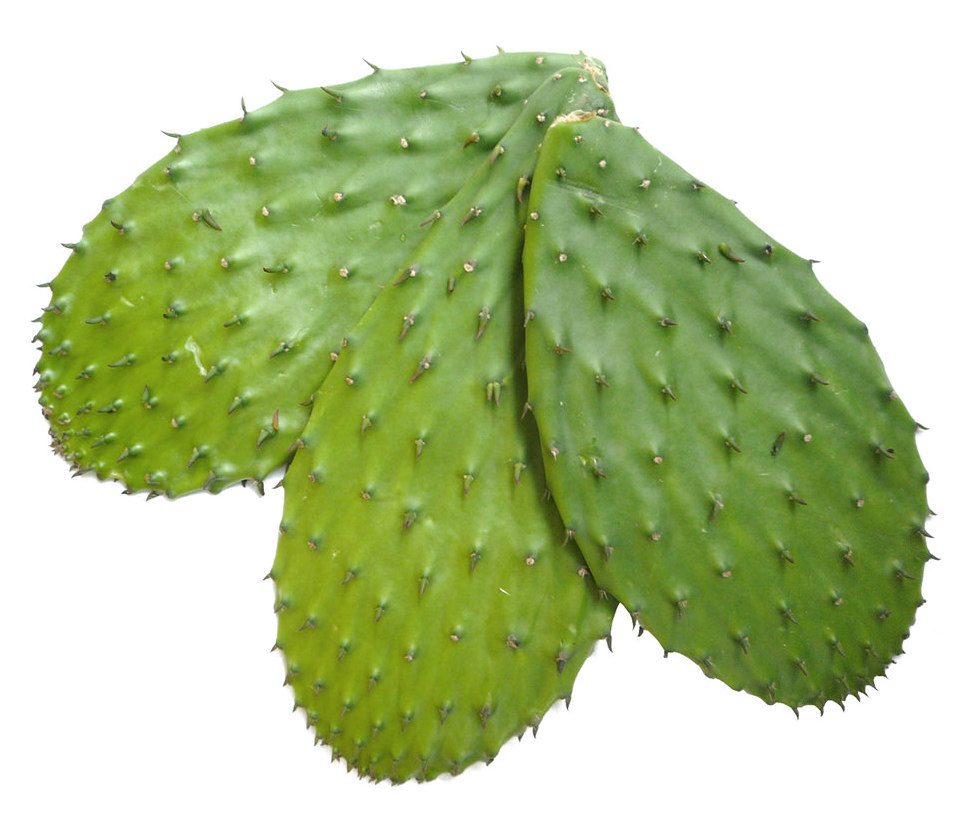 Cactus Pads
The leaves of the Nopal cactus, Cactus Pads are also known as Cactus Paddles or Nopales. Cactus pads are a popular vegetable in Mexico and Latin America. They have a mild, green bean-bell pepper flavor and when sliced, they have the consistency of Okra. The Nopal cactus also bears edible fruit called Cactus Pears.
Serving Size: 4oz (113g)
Calories: 20
Total Fat 0g

0%

Saturated Fat 0g

0%

Trans Fat 0g

Cholesterol 0mg

0%

Sodium 25mg

1%

Total Carbohydrate 4g

1%

Dietary Fiber 2g

8%

Sugars 1g

Protein 1g
Vitamin A

10%

Vitamin C

Calcium

20%

Iron

4%
trending now
Normal is boring...try one of these unique products for an inspiring new food experience.
[tab:Overview]
How to Eat
Wear gloves – these cacti have spines! Trim off edges all around the pad. Remove thorns with the tip of a potato peeler and rinse to remove all prickles. Slice fresh cactus pads in salads or sauté and add to scrambled eggs.
Health Benefits
Good source of vitamin C.
How to Choose
Choose with good color that are crisp and firm.
How to Store
Refrigerate up to 2 weeks.
Season
Where grown?
[tab:Recipes]
[associated_posts]
[tab:Nutrition]
[tab:END]