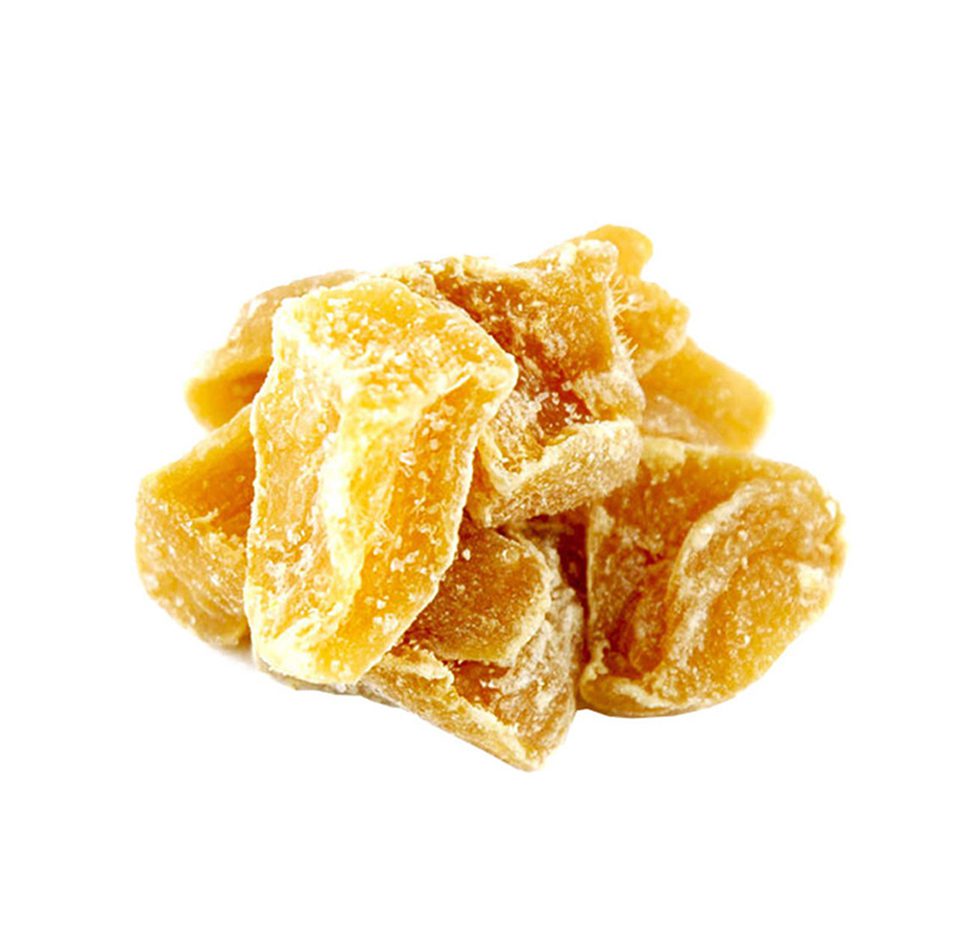 Crystallized Ginger
Dried, preserved ginger root with a light sugar coating. Soft and chewy with pungent, spicy-sweet flavor.
trending now
Normal is boring...try one of these unique products for an inspiring new food experience.
[tab:Overview]
How to Use
Enjoy straight up, or chop and add to salads, stir frys, or desserts. Add hot water to make tea.
Health Benefits
Crystallized Ginger is a natural remedy for motion sickness and nausea.
How to Store
Store in a cool, dry place up to 6 months. Once opened, store in a plastic bag or container.
Season
Where grown?
[tab:Recipes]
[associated_posts]
[tab:END]
Save
Save
Save