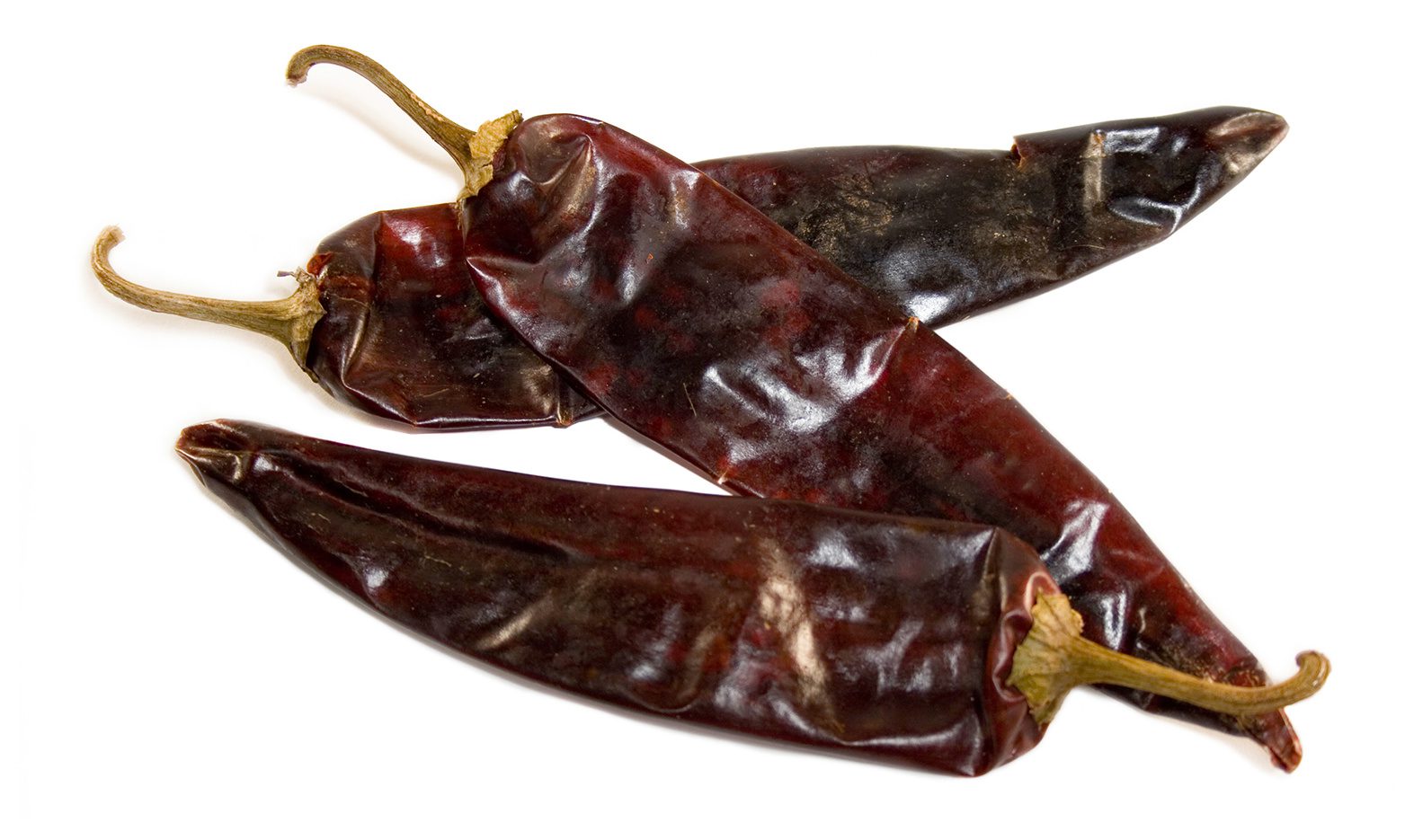 Dried Guajillo Chiles
The Guajillo chile is a relatively mild variety of the Mirasol chile. The word "guajillo" means "little gourd" in Spanish and refers to the shape of the chile. They offer a slight sweetness along with a subtle spicy flavor with a heat of 2-4 out of 10 on the Scoville heat scale.
trending now
Normal is boring...try one of these unique products for an inspiring new food experience.
[tab:Overview]
Quick Usage Ideas
Grind or crush into soups, salsas and chile sauces. Always handle chiles with caution – Never touch your eyes, nose or mouth directly after handling chiles.
Healthy Highlight
Hot peppers are packed with capsaicin, which is being studied for its pain-relieving properties.
Selection & Storage
Choose semi-flexible pods and store in a cool, dry place. Use within 2 months of purchase for best flavor.
[tab:Recipes]
[associated_posts]