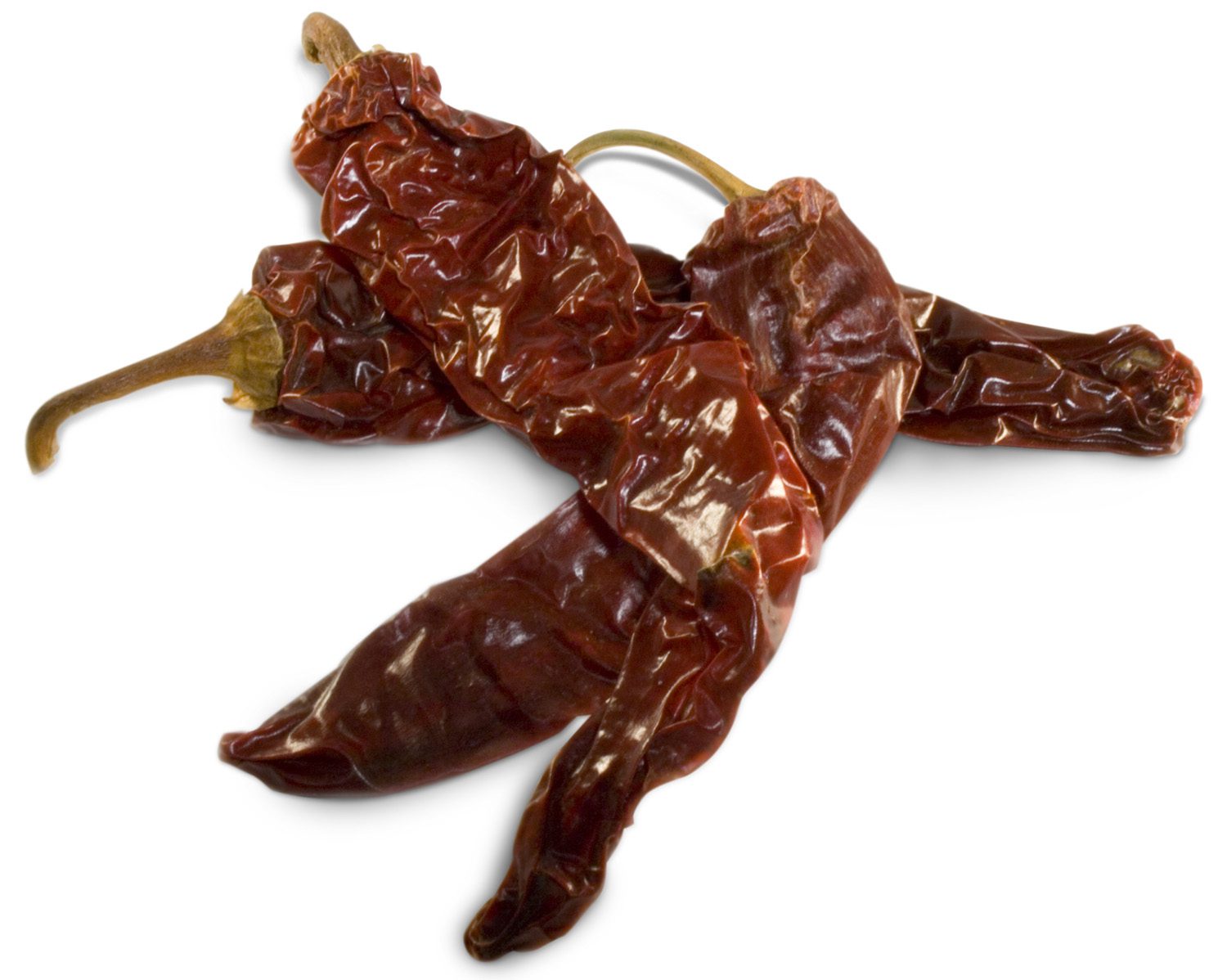 Dried New Mexico Peppers
As seen in Rachel Ray magazine!
In the May 2014 issue of Every Day with Rachael Ray Magazine, Celebrity chef Aarón Sanchez chooses Dried New Mexico Chiles as one of this top supermarket picks to create south-of-the-border flavors!
Dried New Mexico chiles are dried red Anaheim-type and New Mexico-style chile peppers. You will often see this type of chile hung on decorative strings, or ristras, in the Southwestern United States. Available in both hot and mild forms, these popular chiles are typically rehydrated, then pureed with liquid, and used to make chile sauces and spicy stews. The heat typically ranges from 2 (mild variety) to 4 (hot variety) out of 10 on the chile heat scale.
trending now
Normal is boring...try one of these unique products for an inspiring new food experience.
[tab:Overview]
Quick Usage Ideas
Place chiles in a bowl and cover with boiling water. Let sit in hot water for at least 30 minutes to rehydrate. Drain, then remove stems and seeds, and place chiles in food processor with a small amount of water until they become a smooth paste. Use this chile paste as the base for a variety of sauces. Always handle chiles with caution – Never touch your eyes, nose or mouth directly after handling chiles.
Healthy Highlight
Excellent source of fiber and rich in vitamin A.
Hot peppers are also packed with capsaicin, which is being studied for its pain-relieving properties.
Selection & Storage
Choose semi-flexible pods and store in a cool, dry place. Use within 2 months of purchase for best flavor.
Season
Where Grown?
Product of U.S.A. (New Mexico)
[tab:Recipes]
[associated_posts]