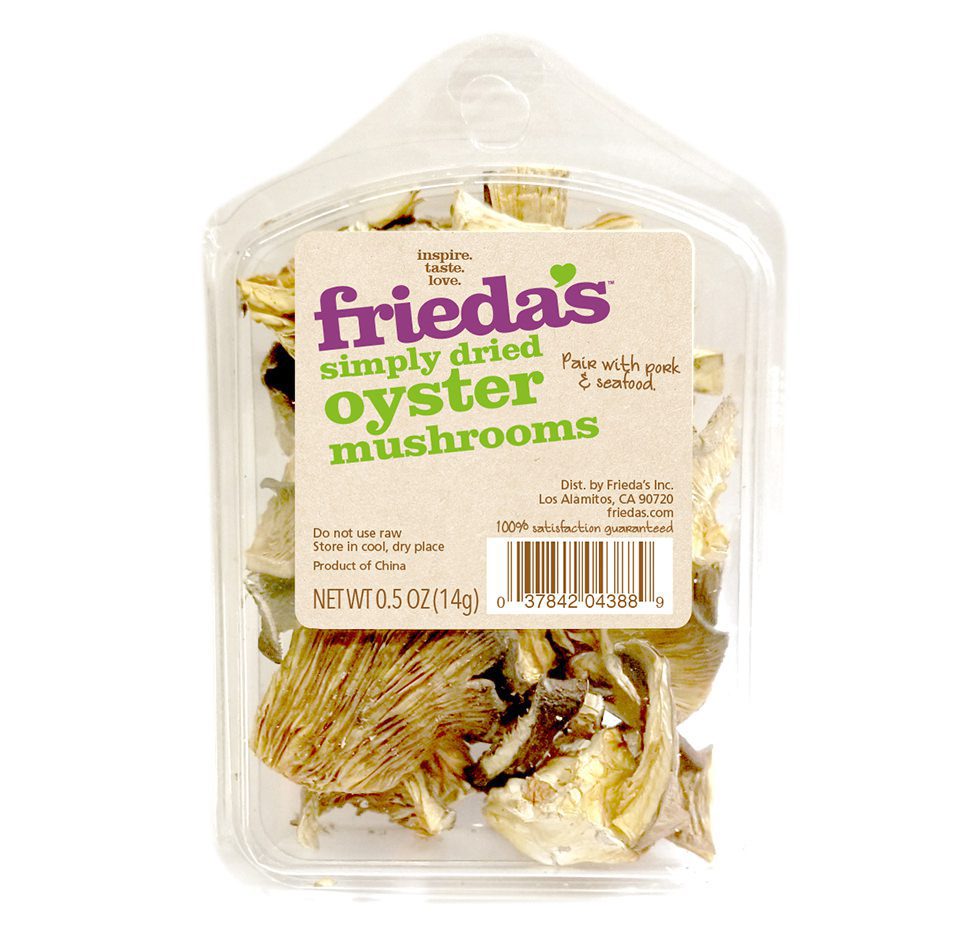 Dried Oyster Mushrooms
These fan-shaped mushrooms can be found growing in overlapping tiers––like tiles––on dead or dying trees in the woods. They are incredibly tender, melt in your mouth and have a slight peppery flavor.
trending now
Normal is boring...try one of these unique products for an inspiring new food experience.
[tab:Overview]
How to Eat
Dried mushrooms have a more concentrated flavor than fresh. Always soak dried mushrooms in VERY hot water for 20 minutes or until soft before using. Do not use before rehydrating. Use mushrooms and strained broth in soups, sautées, sauces, stir-frys or in any dish calling for fresh mushrooms.
Health Benefits
Both fresh and dried mushrooms contain unique compounds that are believed to boost your immune defense.
How to Store
Store dried mushrooms in a cool, dry area in an airtight container up to 6 months.
Season
Where grown?
[tab:Recipes]
[associated_posts]
[tab:END]