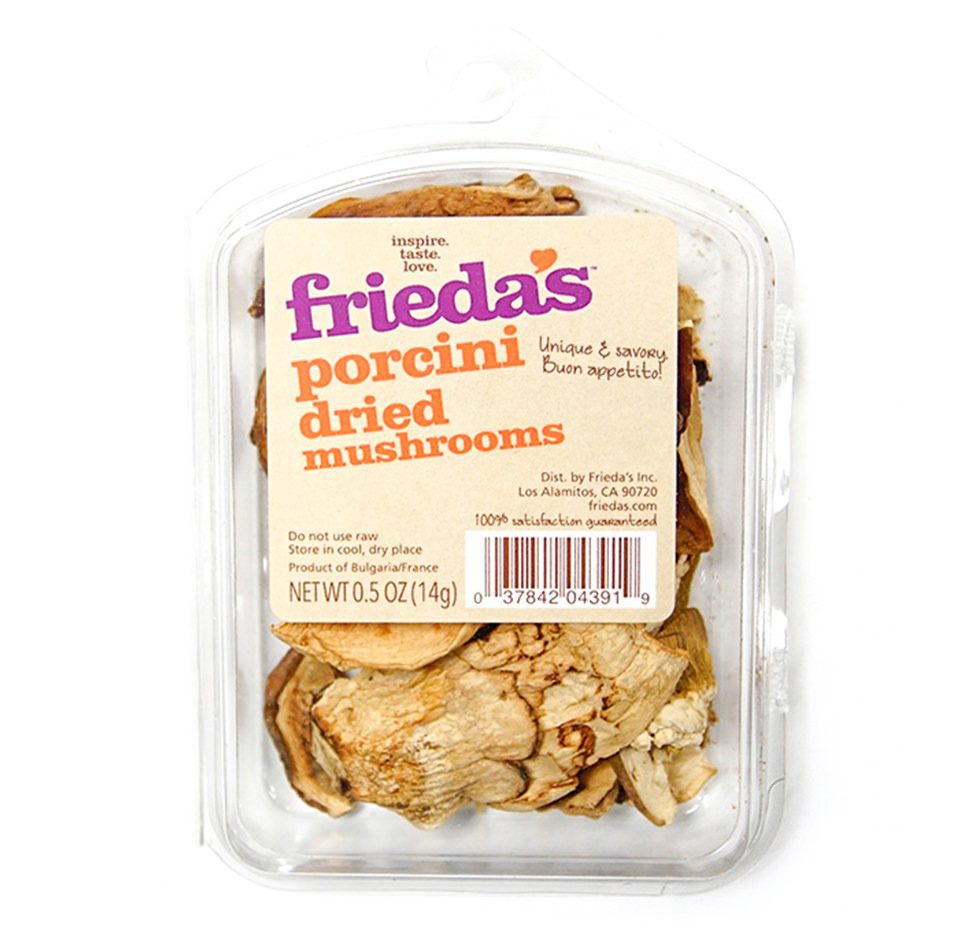 Dried Porcini Mushrooms
These delicious, earthy mushrooms are a favorite in French and Italian cooking. They have a smooth texture and a pungent, woodsy flavor. The French call this mushroom cepe because its fat stem looks like a trunk, but who knows why the Italians refer to it as porcini, which means piglet!
Serving Size: 0.5 oz (14g)
Calories: 50
Total Fat 0.5g

1%

Saturated Fat 0g

0%

Trans Fat 0g

Cholesterol --mg

Sodium 5mg

0%

Total Carbohydrate 7g

2%

Dietary Fiber 2g

8%

Sugars 0g

Protein 4g
Vitamin A

0%

Vitamin C

0%

Calcium

0%

Iron

15%
trending now
Normal is boring...try one of these unique products for an inspiring new food experience.
[tab:Overview]
How to Eat
Dried mushrooms have a more concentrated flavor than fresh. Always soak dried mushrooms in VERY hot water for 20 minutes or until soft before using. Do not use before rehydrating. Delicious in soups, stews, sauces and with pastas, meat and poultry, along with the liquid used for reconstituting the mushrooms.
Health Benefits
Both fresh and dried mushrooms contain unique compounds that are believed to boost your immune defense.
How to Store
Store dried mushrooms in a cool, dry area, in an airtight container up to 6 months.
Season
Where grown?
Product of China and Italy
[tab:Recipes]
[associated_posts]
[tab:Nutrition]
[tab:END]
Save