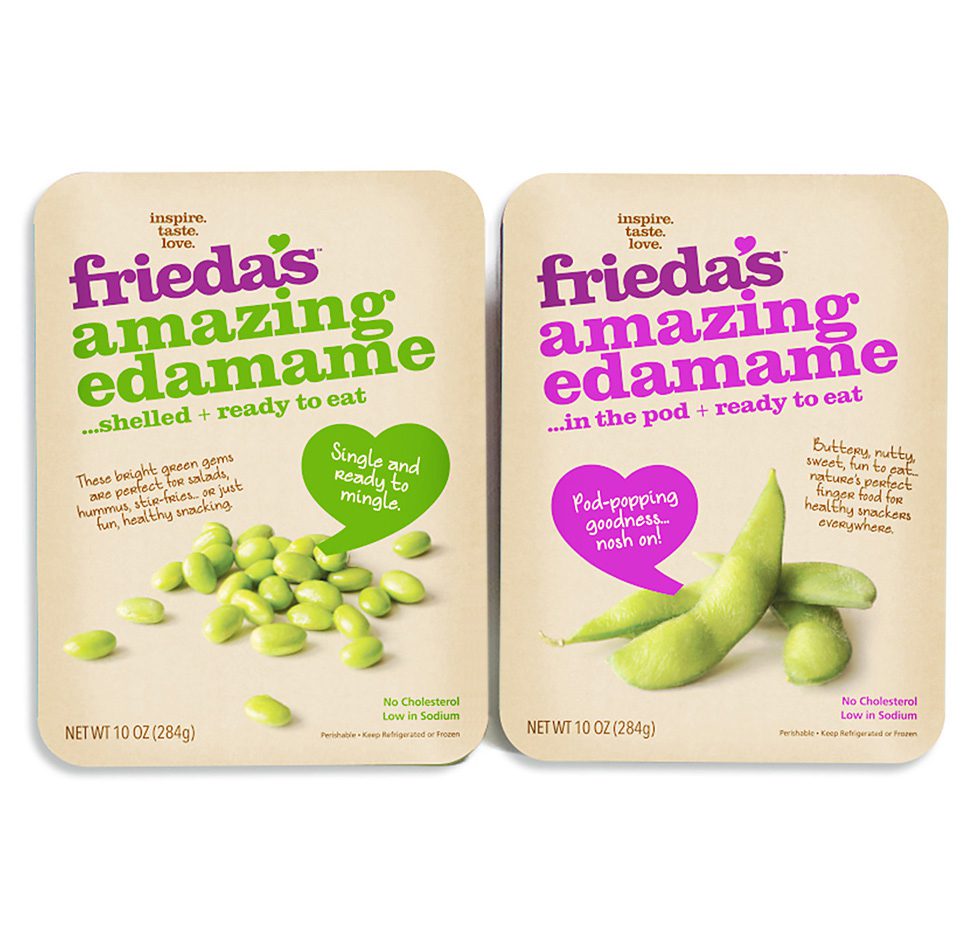 Edamame
Edamame has a long history in many Asian cultures as an hors d'oeuvre. Japan has been consuming Edamame for over 400 years. This ready-to-eat soybean is a better tasting, more nutritious substitute for lima beans. Frieda's Edamame are par-boiled and ready to enjoy right out of the package. Simply heat and serve. Available in two varieties: pre-shelled or in the pod.
trending now
Normal is boring...try one of these unique products for an inspiring new food experience.
[tab:Overview]
How to Eat
For an easy appetizer, serve warmed pods sprinkled with coarse salt. Then pop the peas into your mouth and discard the pods. You can also use the shelled soybeans in salads, succotash or even purée to make Edamame hummus.
Health Benefits
Excellent source of soy protein and a good source of vitamin C.
How to Choose
Avoid Edamame that are yellow.
How to Store
Keep refrigerated and use by expiration date on package.
Season
Where grown?
[tab:Recipes]
[associated_posts]
[tab:END]