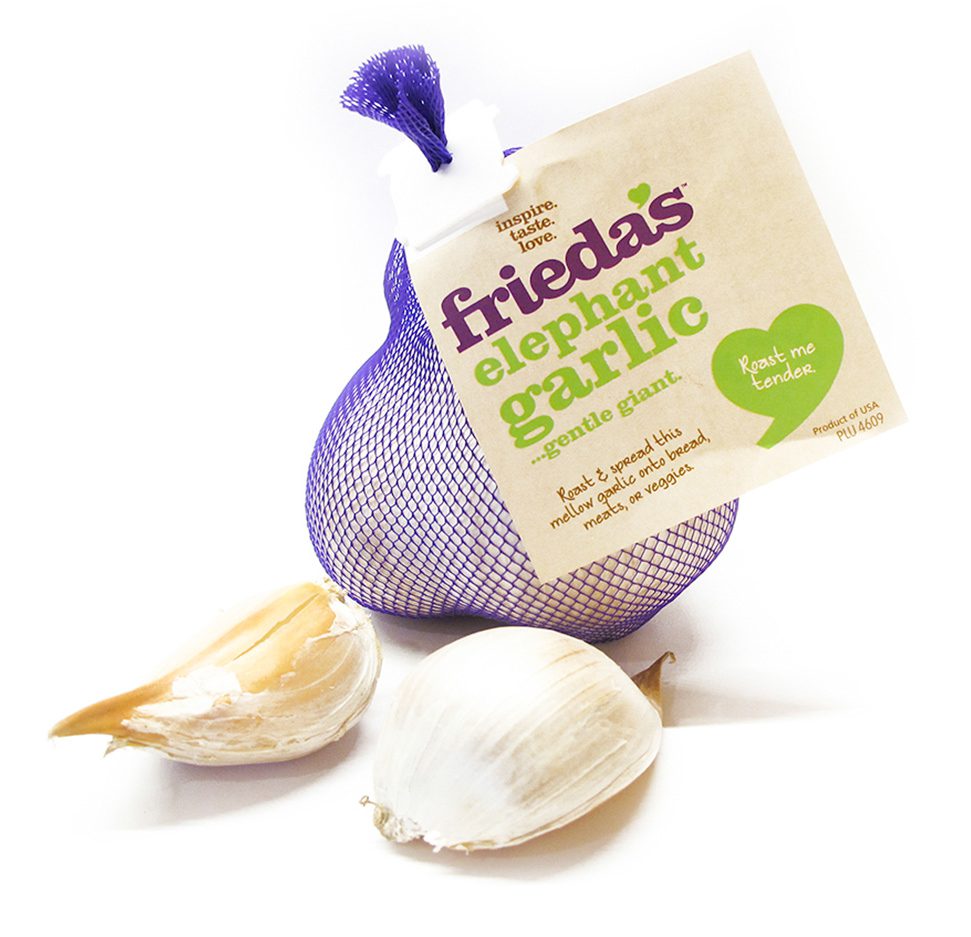 Elephant Garlic
Elephant garlic is botanically classified as a leek and has a milder flavor than traditional garlic. The name Elephant Garlic refers to the large size it reaches during growth.
trending now
Normal is boring...try one of these unique products for an inspiring new food experience.
[tab:Overview]
Video
How to Eat
Remove outer skin and slice, dice or mince garlic into sautés, sauces or any dish you wish to add garlic to.Roasting directions: Arrange bulbs on a greased baking pan. Bake at 325 degrees for 1 hour or until cloves are very soft; cool. Loosen skin on one end of cloves and squeeze contents onto baked potatoes, vegetables, hot bread or broiled poultry.
Health Benefits
High in fiber, vitamin C and calcium. It also has anti-inflammatory, diuretic and laxative properties.
How to Choose
Choose plump, firm cloves with unbroken sheaths.
How to Store
Store unrefrigerated in a cool, dry place up to 4 weeks.
When are they in season?
The U.S.A. elephant garlic is available October through May, and the Chile elephant garlic is available March through July.
Where are they grown?
Product of U.S.A. and Chile
[tab:Recipes]
[associated_posts]
[tab:END]