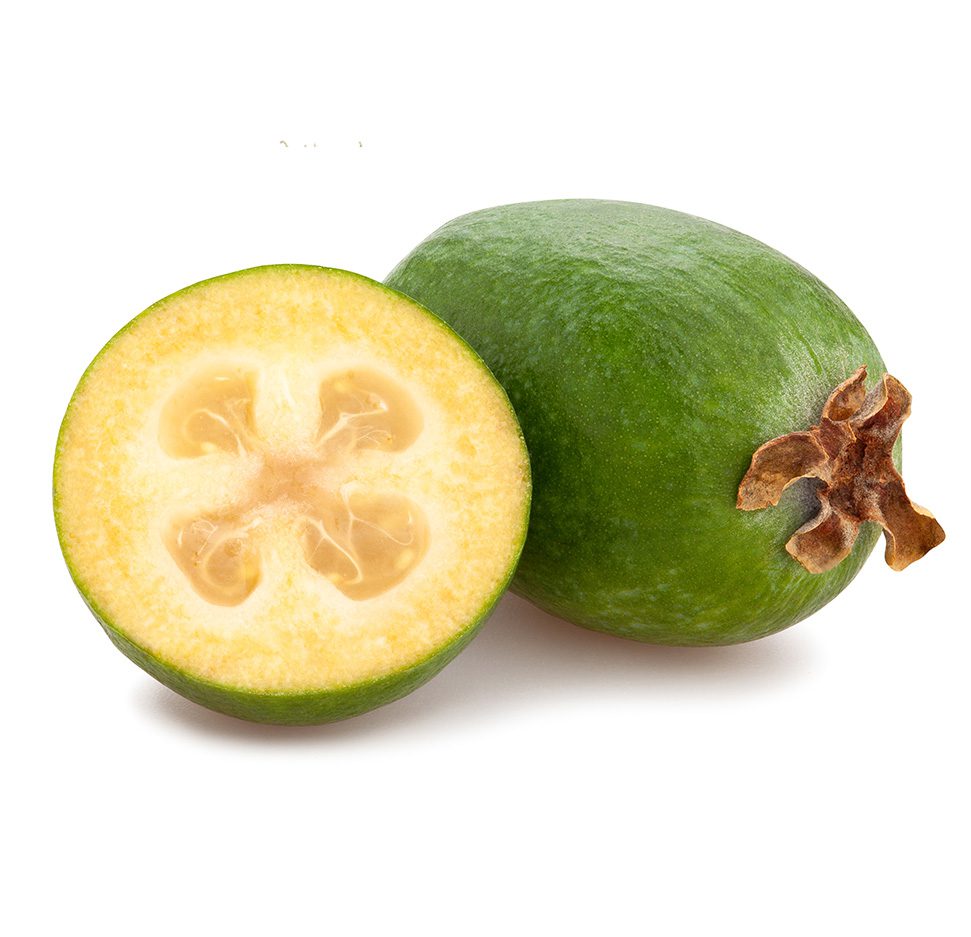 Feijoa
Native to South America and also widely grown in New Zealand, Feijoas (pronounced feh-JO-ah) have a thin, slightly bumpy skin, ranging from lime green to olive in color with creamy, tan flesh. They are also known as pineapple guava because of their tangy pineapple flavor.
trending now
Normal is boring...try one of these unique products for an inspiring new food experience.
[tab:Overview]
How to Eat
Peel skin as it is usually bitter, or halve lengthwise and scoop out the flesh, and toss with lemon juice immediately to prevent browning. Enjoy fresh out of hand or in a fruit or savory salad. Also great for making jam due to the high pectin content.
Health Benefits
Good source of vitamin C.
How to Choose
Choose firm fruits that are aromatic with no bruising.
How to Store
Keep at room temperature until soft, then refrigerate up to 2 days.
Season
Available April through June and September through January.
Where grown
Product of New Zealand and U.S.A.
[tab:Recipes]
[associated_posts]
[tab:END]