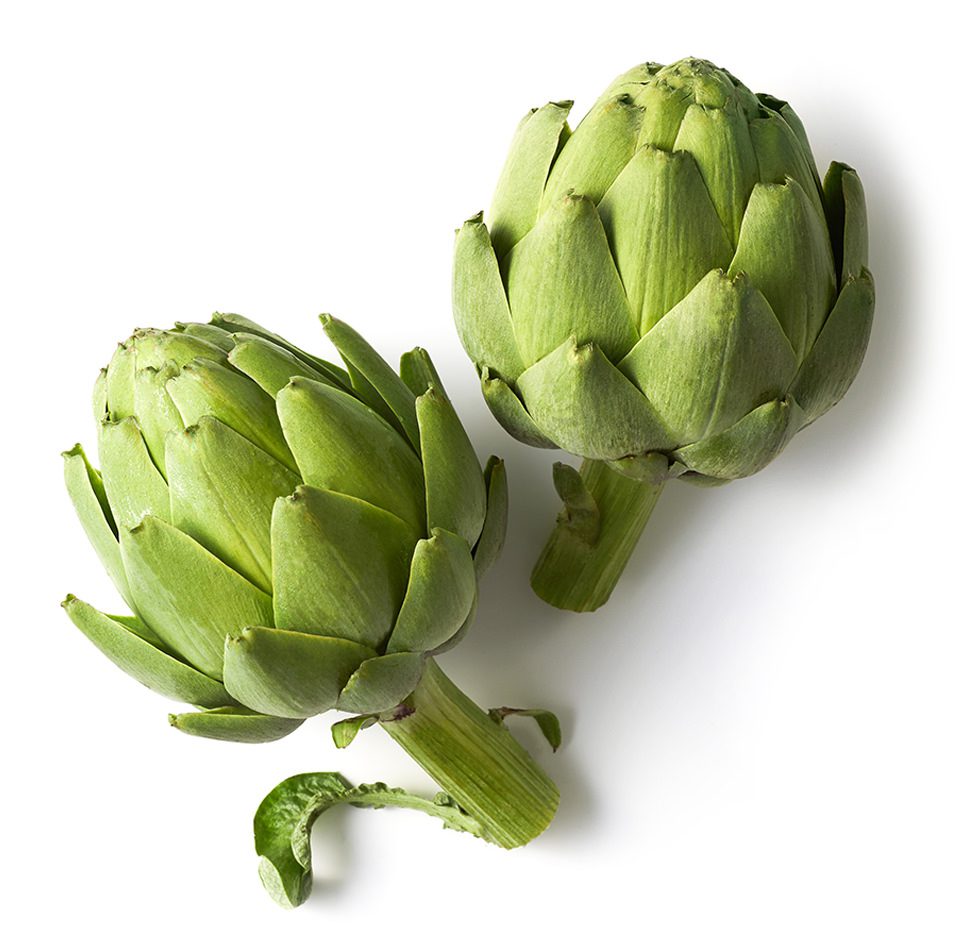 Globe Artichokes
The Globe Artichokes are the commonly known variety of this edible thistle. The part we eat is the bud before it flowers. Once an artichoke flowers, it becomes inedible.
trending now
Normal is boring...try one of these unique products for an inspiring new food experience.
[tab:Overview]
How to Eat
To prepare, rinse, trim 1 inch off the top of the artichoke, then trim half inch off the bottom stem. Slightly spread open the petals. Place in water with lemon juice to prevent browning before cooking. Steam to cook, then serve with dipping sauces such as mayonnaise or balsamic vinegar. After enjoying the leaves, scoop out the fuzzy center "choke" prior to eating the inner heart.
Health Benefits
Great source of vitamin C, and fiber.
How to Store
Artichokes should keep for 4 to 5 days if you store them unwashed, in a plastic bag, in the refrigerator. If the stems are still attached, you can stand the artichokes upright in a bowl of water as you would cut-flowers, then refrigerate.
Season
Year-round (subject to weather)
Where grown?
[tab:Recipes] [associated_posts]