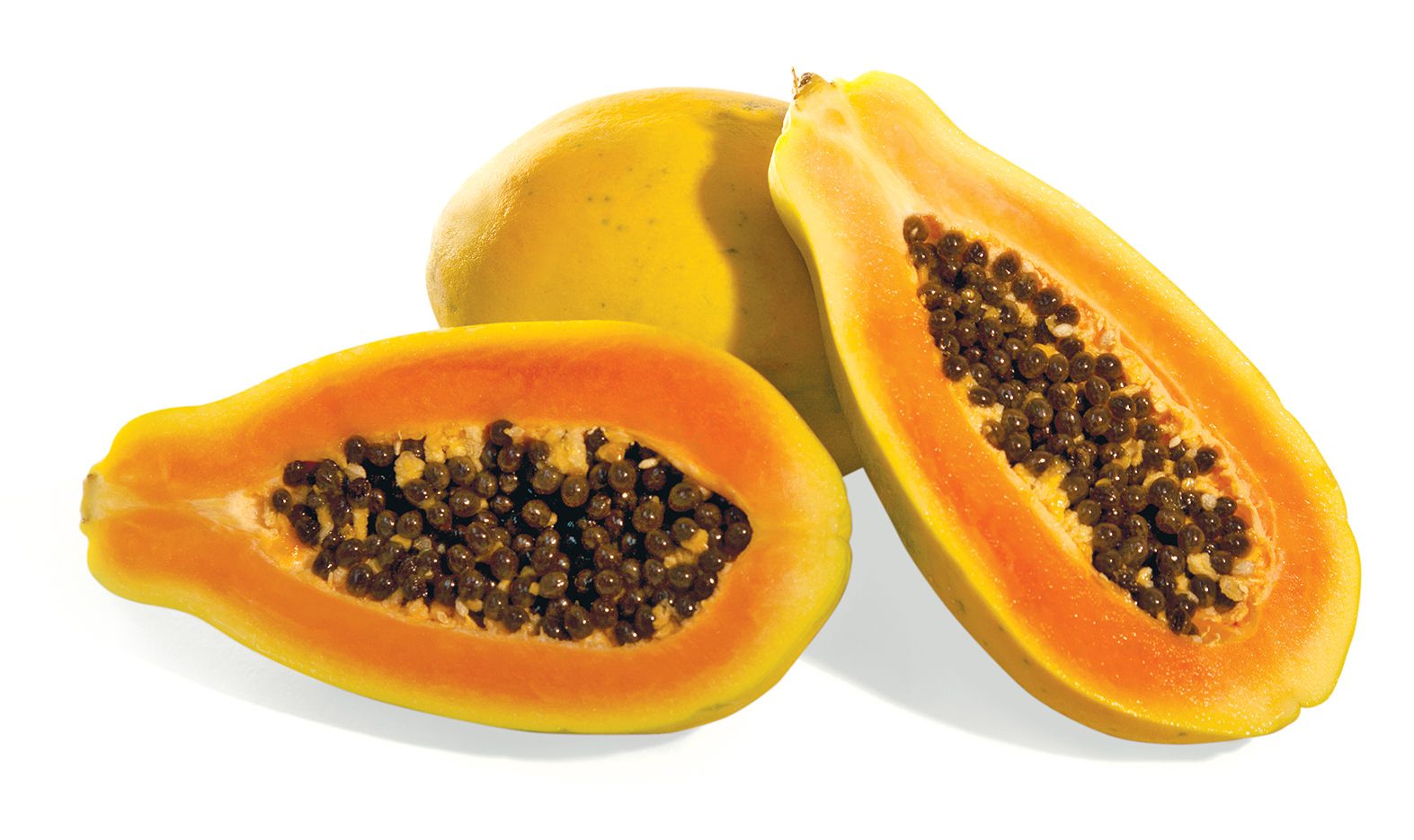 Golden Sunrise Papayas
The Golden Sunrise Papaya has a beautiful glowing orange to red flesh that is sweeter than most other papaya varieties. Sometimes it is called a "strawberry papaya." It tastes like a smooth combination of peach and melon. About the size of a large fist, with an attractive pear shape, the Golden Sunrise Papaya's skin turns from green to yellow when ripe. The hollow inner cavity is filled with black seeds.
trending now
Normal is boring...try one of these unique products for an inspiring new food experience.
[tab:Overview]
How to Eat
Wash, halve lengthwise and scoop out seeds. Then simply enjoy the sweet flesh with a spoon or peel and add to fruit salads, salsa and smoothies. The mild flavor of papaya is enhanced with a squeeze of fresh lime juice.
Health Benefits
Papaya is rich in papain, a natural enzyme that helps the body digest protein and softens the skin.
How to Choose
Papayas should give slightly to pressure, but are not soft at the stem-end.
How to Store
Allow to ripen at room temperature until the skin is at least 75% yellow. Ripe papaya can be refrigerated for one week.
Season
Where Grown?
[tab:Recipes]
[associated_posts]
[tab:END]