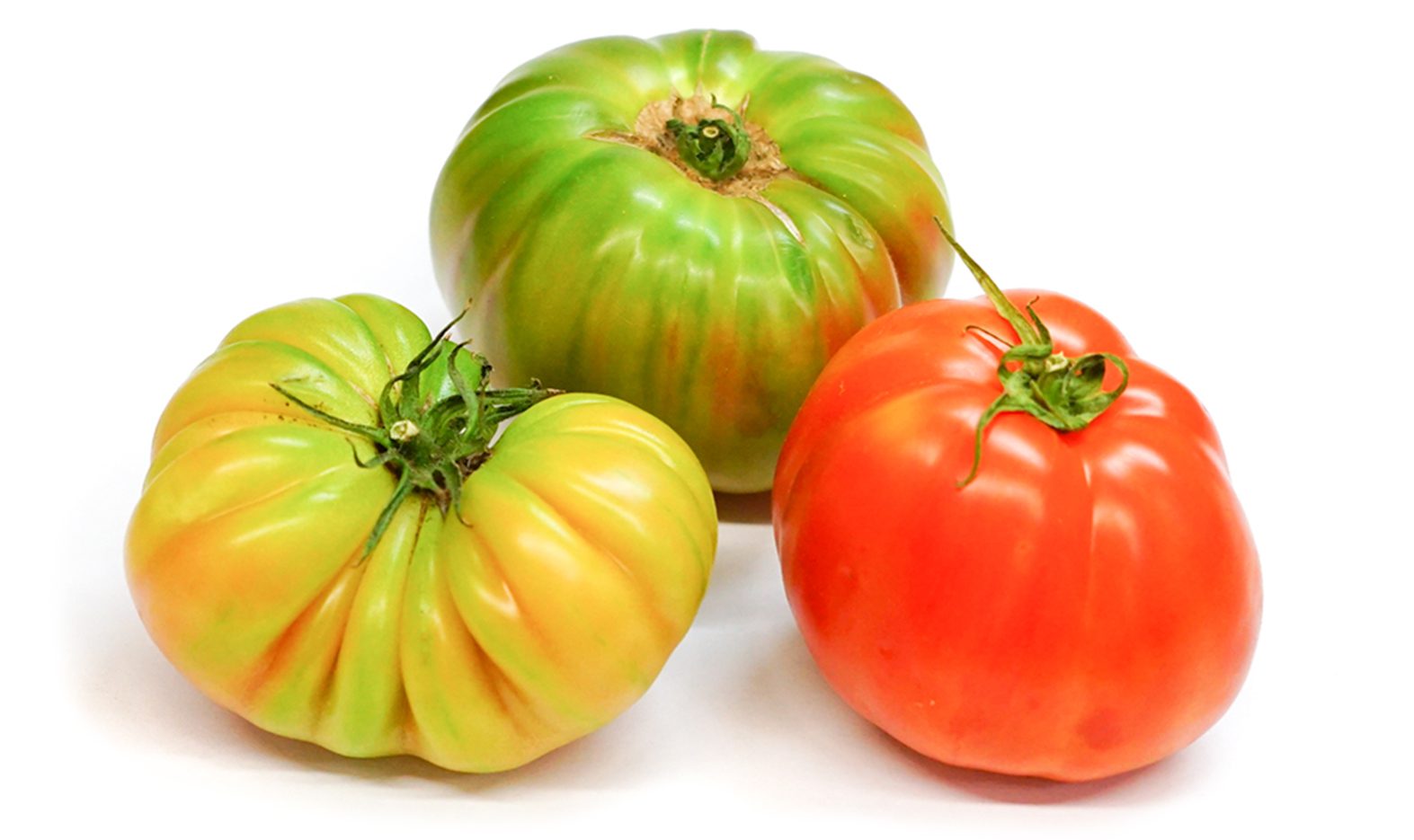 Heirloom Tomato
The numerous Heirloom varieties offer a diverse array of sizes, shapes, flavors and textures. Heirloom Tomatoes tend to be more flavorful than many standard tomatoes, although they may appear "ugly."
Heirloom Tomatoes are grown from older tomato cultivars in smaller quantities. Unlike modern hybrid varieties, they come from seed and are grown for their flavor, rather than shelf-life. Well-known varieties are San Marzano, Brandywine, Gardener's Delight, Lollypop, Cherokee Purple, Mortgage Lifter, Black Krim, Amish Paste, Aunt Ruby's German Green, Big Rainbow, Chocolate Cherry, and Three Sisters.
trending now
Normal is boring...try one of these unique products for an inspiring new food experience.
[tab:Overview]
How to Eat
Best enjoyed fresh in simple preparations, like salads, sandwiches and cold soups. Also great for stuffing.
Health Benefits
A rich source of potassium and vitamin C.
How to Choose
Choose tomatoes that are firm. Do not be turned off by scars or cracks, those are natural blemishes.
How to Store
Handle with care. Store stem-end up. Store at room temperature and use within 2 days of purchase. Do not refrigerate (only refrigerate once cut) because refrigeration causes the texture to become mealy.
Season
Where grown?
Product of Canada, Mexico, and U.S.A.
[tab:Recipes]
[associated_posts]
[tab:END]