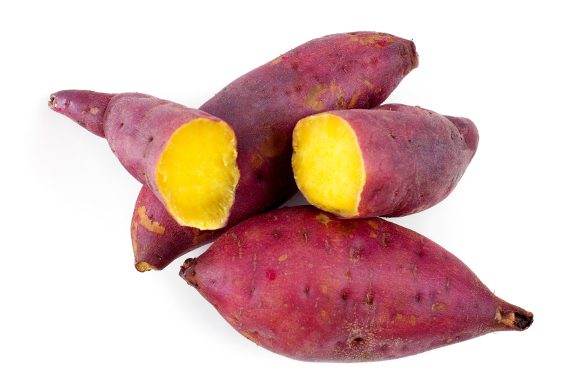 Japanese Sweet Potatoes
The Japanese sweet potato (also known as Japanese yam or Murasaki sweet potato) is a sweet potato variety with a thin rusted red-colored skin and cream colored flesh.
The flesh is dry, starchy and subtly sweet while the skin is bitter in flavor.
These are NOT Okinawan sweet potatoes!
trending now
Normal is boring...try one of these unique products for an inspiring new food experience.
[tab:Overview]
How to Eat
Wash and remove skin prior to preparation. Use as you would ordinary sweet potatoes. Mash, boil, bake or cut into sliced and prepare French fried sweet potatoes.
Health Benefits
Excellent source of vitamin C.
How to Choose
Choose sweet potatoes that is firm and not sprouting.
How to Store
Store in a cool, dark and dry place that is well-vented up to 1 month.
[tab:Recipes]
[associated_posts]
[tab:END]
Save
Save