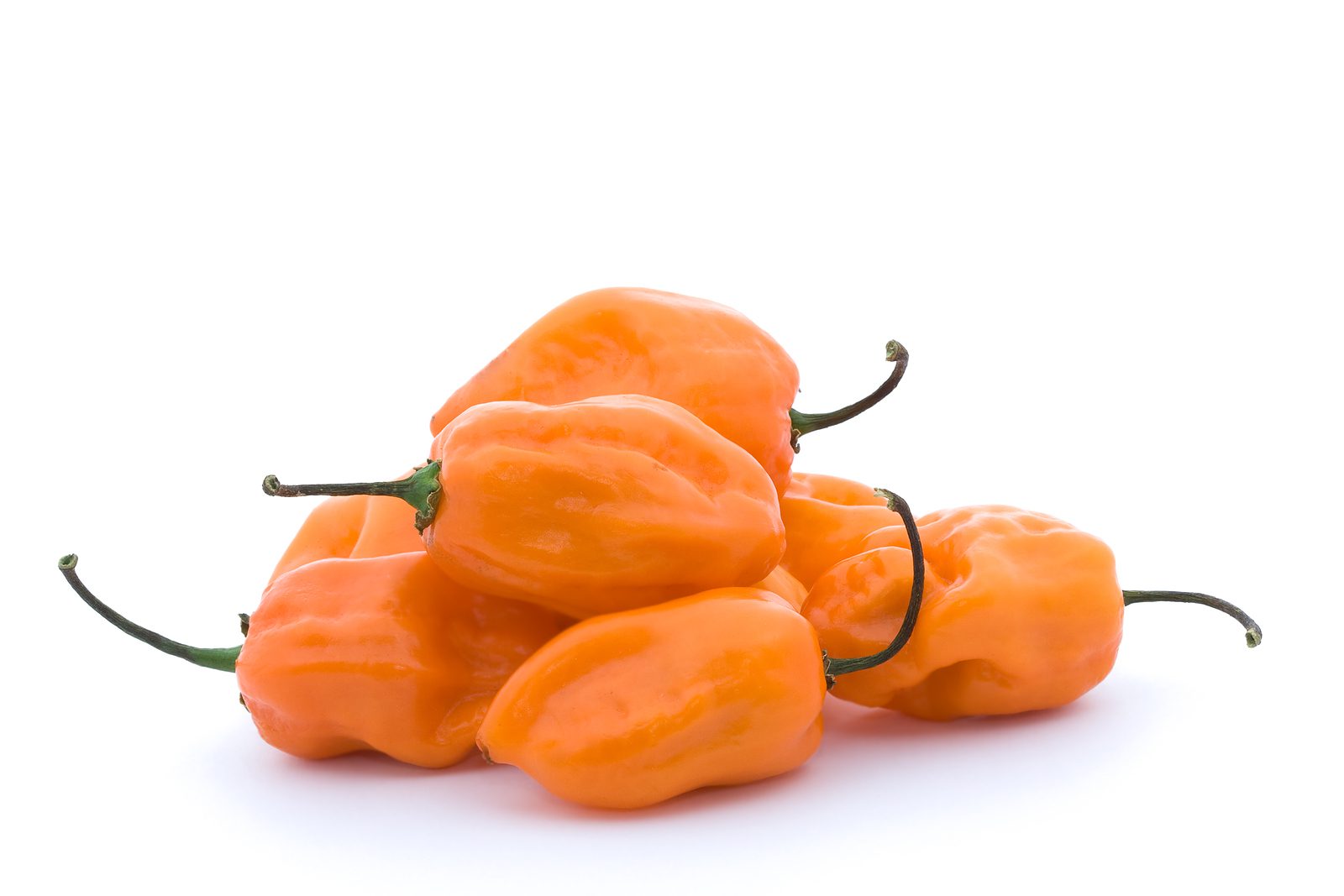 Orange Habanero Peppers
Habaneros are super HOT––100 times hotter than a jalapeño! They are a popular ingredient in the cuisines of Mexico, Asia and the Caribbean. Habaneros have a fierce, intense heat with distinctive fruity notes. On a heat scale of 1 to 10, Habaneros are a 9!
Serving Size: 1 (5g)
Calories:
Total Fat 0g

0%

Saturated Fat 0g

0%

Trans Fat 0g

Cholesterol 0mg

0%

Sodium 0mg

0%

Total Carbohydrate 0g

0%

Dietary Fiber 0g

0%

Sugars 0g

Protein 0g
Vitamin A

8%

Vitamin C

20%

Calcium

0%

Iron

0%
trending now
Normal is boring...try one of these unique products for an inspiring new food experience.
[tab:Overview]
How to Eat
Use sparingly in salsas, chili, soups, chutneys and a variety of spicy dishes. Always handle peppers with caution – gloves are recommended, especially when cutting, and especially with Habaneros! Never touch your eyes, nose or mouth directly after handling hot peppers.
Health Benefits
Hot peppers, like Habaneros, are packed with capsaicin, which is being studied for its pain-relieving properties. Habaneros are also high in vitamin C.
How to Choose
Choose peppers with smooth, firm, unblemished skins.
How to Store
Store refrigerated for up to 2 weeks.
Season
Where grown?
Product of U.S.A. and Mexico
[tab:Recipes]
[associated_posts]
[tab:Nutrition]
[tab:END]
Save
Save