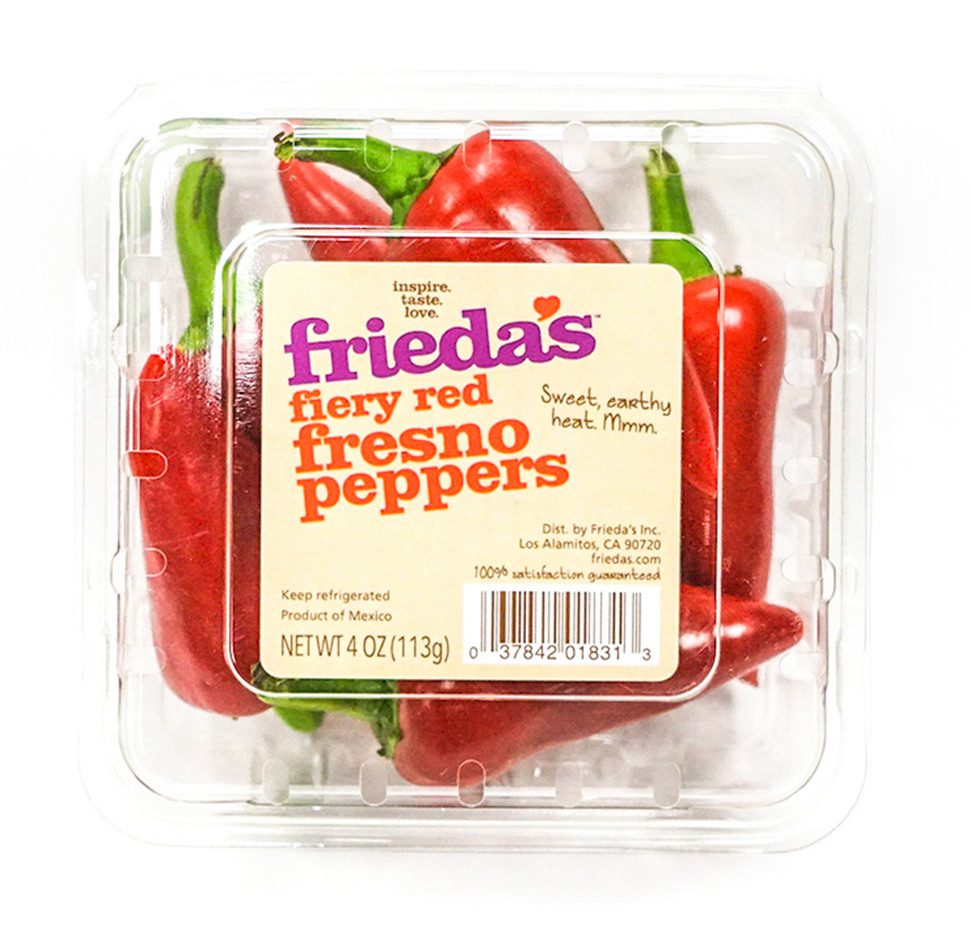 Red Fresno Peppers
The Fresno pepper was developed in 1952 and named after the city in California. Red Fresnos are often confused with their cousin, the jalapeño, but are wider at the top and have a more earthy, pungent heat and sweeter flavor. On a heat scale of 1 to 10, red Fresnos are about a 6 or 7.
trending now
Normal is boring...try one of these unique products for an inspiring new food experience.
[tab:Overview]
How to Eat
Chop into soups, salsas, marinades, or any dish that calls for jalapeños or needs a bit of spice and color. The Fresno's bold flavor also lends itself well to pickling and canning. Always handle peppers with caution—gloves are recommended, especially when cutting. Never touch your eyes, nose, or mouth directly after handling hot peppers.
Health Benefits
Red Fresno peppers are rich in vitamin C.
How to Choose
Choose peppers with smooth, firm, unblemished skins.
How to Store
Store refrigerated up to 2 weeks.
Season
Where grown?
[tab:Recipes]
[associated_posts]
[tab:END]