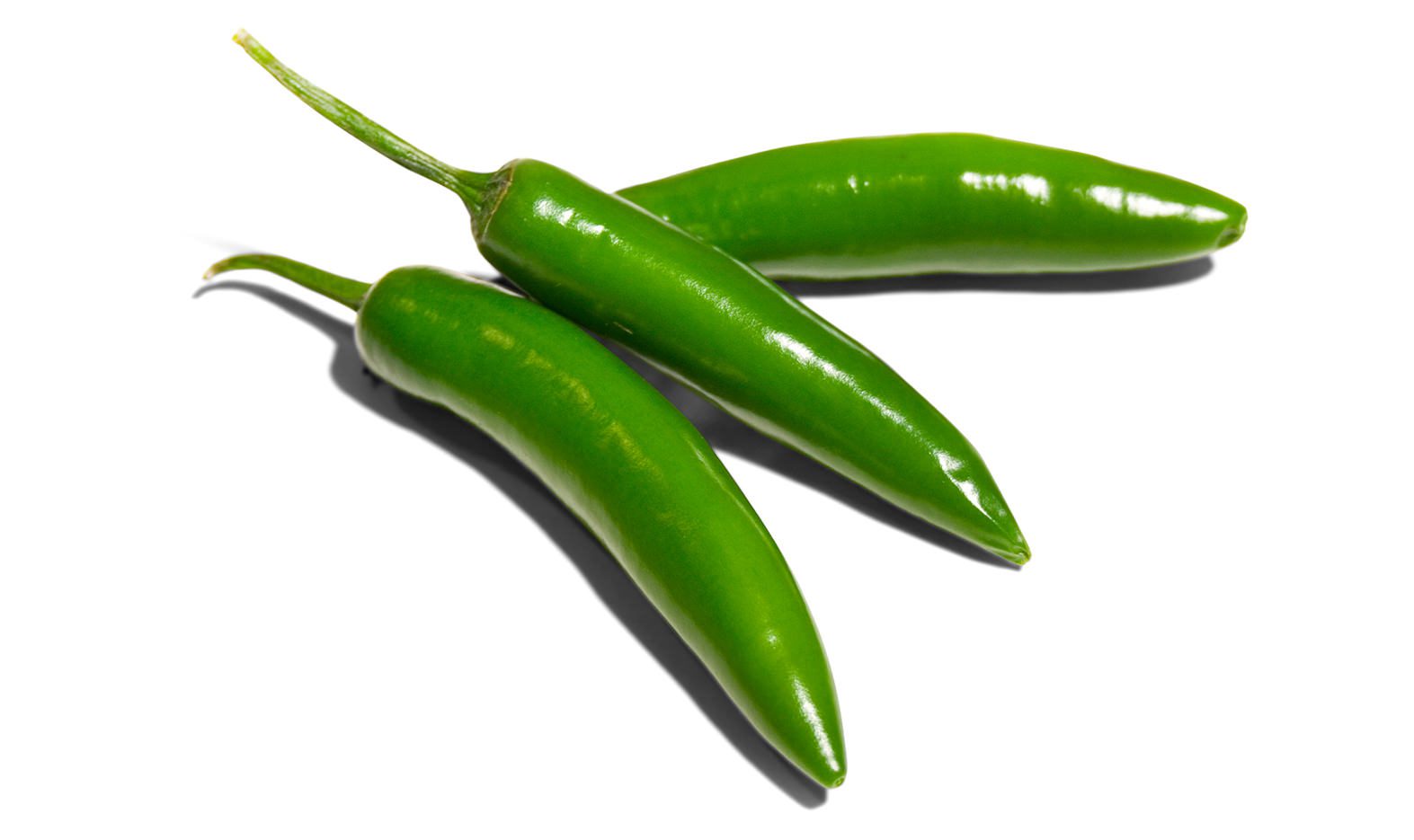 Serrano Peppers
The Serrano is the most widely used fresh pepper in Mexico and the Southwest United States. It is most commonly seen in its green, fresh form, although red Serranos are sometimes available. It is thought to have originated in the mountain ridges or "serranias," in Mexico. Serrano Chiles have thin skins and are not as meaty as jalapeño peppers. On a heat scale of 1 to 10, Serranos rank about a 7.
Serving Size: 1 (6g)
Calories:
Total Fat 0g

0%

Saturated Fat 0g

0%

Trans Fat 0g

Cholesterol 0mg

0%

Sodium 0mg

0%

Total Carbohydrate 0g

0%

Dietary Fiber 0g

0%

Sugars 0g

Protein 0g
Vitamin A

2%

Vitamin C

4%

Calcium

0%

Iron

0%
trending now
Normal is boring...try one of these unique products for an inspiring new food experience.
[tab:Overview]
How to Eat
Use to flavor Latin dishes, sauces, relishes, and chili; good for pickling and roasting.
Health Benefits
Good source of vitamin C.
How to Choose
Choose peppers with smooth, firm skins.
How to Store
Store refrigerated, unwrapped up to 2 weeks.
Season
Where grown?
Product of Mexico and U.S.A.
[tab:Recipes]
[associated_posts]
[tab:Nutrition]