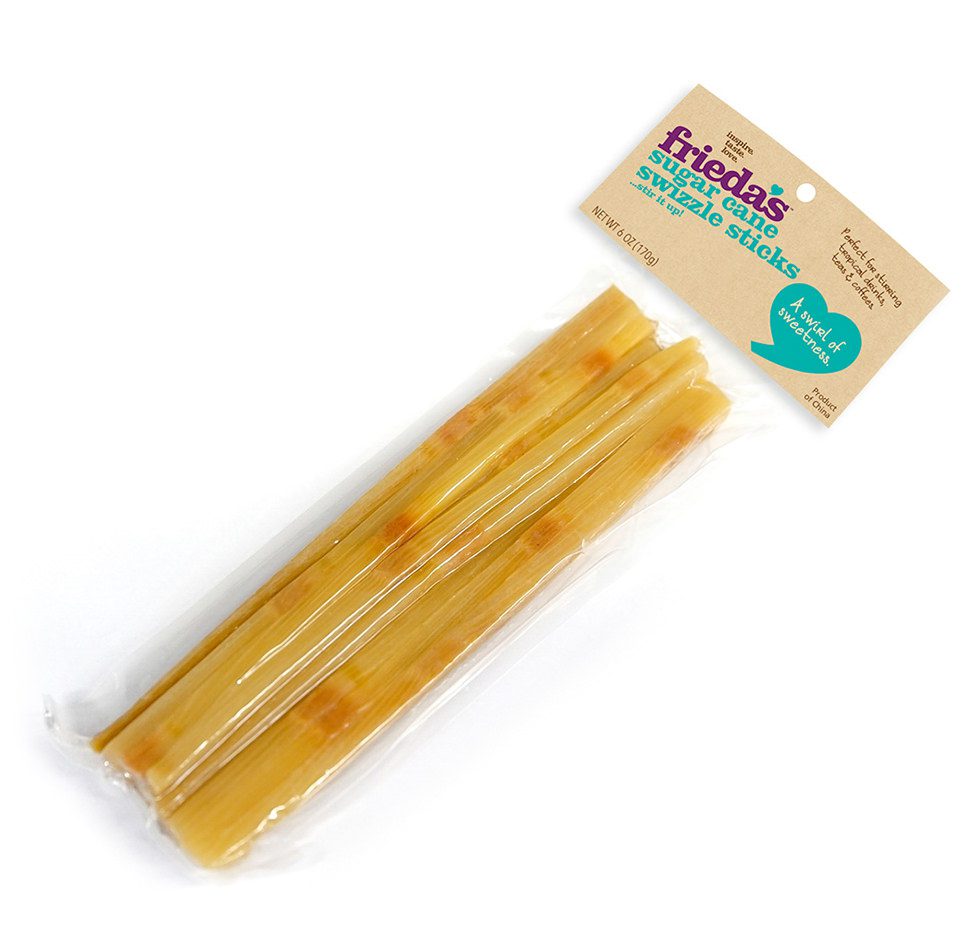 Sugar Cane Swizzle Sticks
Swizzle sticks are natural cane sugar stalks that have been peeled and sliced into thin strips. The sticks are ideal for drink stirrers and garnishes. They can be chewed to enjoy the naturally sweet juice and then discarded.
(The fibrous stalks are not edible.)
trending now
Normal is boring...try one of these unique products for an inspiring new food experience.
[tab:Overview]
How to Eat
Use sticks as "tropical drink-stirrers" in iced or hot drinks, or as a tropical garnish on plates.
Health Benefits
Cane juice is a natural form of sugar.
How to Store
Store unopened packages in a cool, dry place.
Season
Where made?
Product of China and U.S.A.
[tab:Recipes]
[associated_posts]
[tab:END]