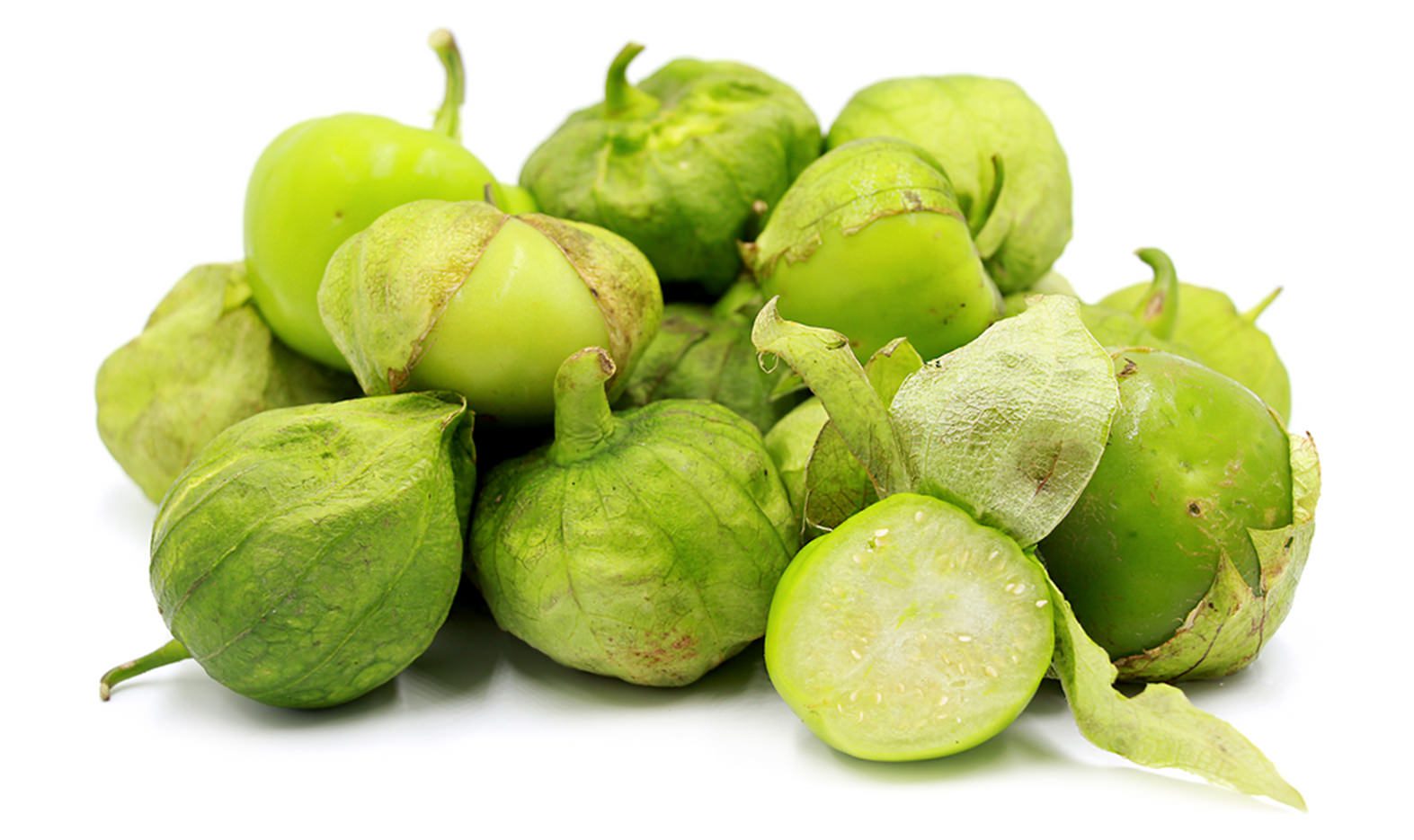 Tomatillos
Tomatillos are used widely in Latin cuisine and the key ingredient in Salsa Verde. Sometimes referred to as green tomatoes, Tomatillos are similar to tomatoes, but feature a papery outer husk. Roasted or boiled, then puréed, Tomatillos have a vibrant, tart, lemon-grass taste that adds a bright note to salsas, enchiladas and other Latin-inspired dishes. Although often grouped with hot peppers in the produce department, Tomatillos are actually very mild.
trending now
Normal is boring...try one of these unique products for an inspiring new food experience.
[tab:Overview]
How to Eat
Tomatillos have a slight acidic, lemony flavor and are perfect chopped for green chile salsa, salads, gazpacho, or guacamole. Roast, boil and purée or chop raw for salsas and salads.
Health Benefits
Rich in vitamin C, potassium and fiber.
How to Choose
Choose Tomatillos that are firm, dry, and clean.
How to Store
Refrigerate in a paper-lined dish for up to 3 weeks.
Season
Where grown?
Product of U.S.A. and Mexico
[tab:Recipes]
[associated_posts]
[tab:END]