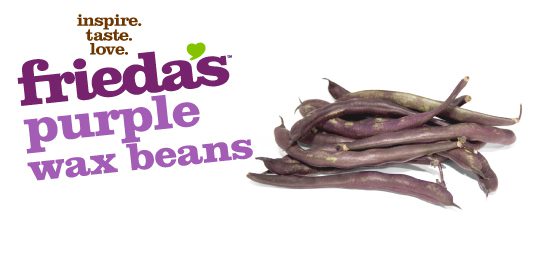 Overview
What are Purple Wax Beans?
Purple-colored snap bean variety with edible pod and virtually "stringless" flesh. When cooked, the rich purple color fades to green. The flavor is very similar to a green bean.
How to Eat
Steam or sauté briefly and toss with fresh herbs and butter.
Health Benefits
Wax beans are low in calories.
How to Choose
Choose beans that are clean, tender, crisp and well-shaped.
How to Store
Store refrigerated up to 1 week.