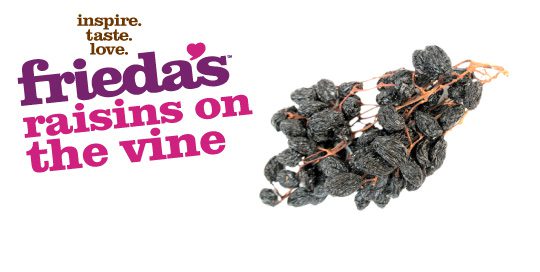 Overview
What are Raisins on the Vine?
These "Flame" raisins are sun-ripened in the Mojave Desert and dried on the vine. They are picked at maturity to ensure a sweet flavor. Raisins that have been dried on the vine are more plump than traditional raisins.
How to Eat
Perfect for fruit and cheese platters or enjoy fresh off the vine.
Health Benefits
Raisins are a good source of iron.
How to Store
Store in a cool, dry place.
When are they in season?
Where are they grown?
Recipes


Nutrition