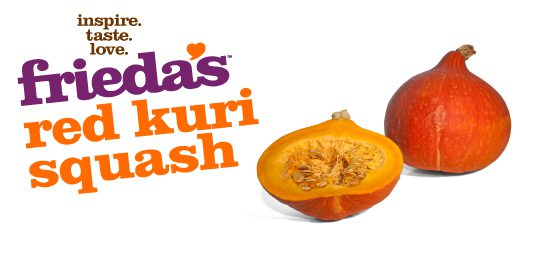 Overview
What is a Red Kuri Squash?
This squash is medium sized and very popular in Japanese cuisine. Its deep orange-colored shell reveals a sweet and nutty flesh that is reminiscent of chestnuts.
How to Eat
Bake, boil, steam, or microwave. Can be pureed or mashed. Top with butter, herbs, cinnamon, or brown sugar.
Health Benefits
Good source of fiber and vitamins A and C.
How to Choose
Avoid squash that is dented, bruised, or split.
How to Store
Store uncut in a cool, dry area up to 3 months. Refrigerate cut squash up to 1 week.
When are they in season?
Where are they grown?
Recipes
Scalloped Squash and Potatoes Ingredients: 2 cups Organic Klamath Pearl Potatoes, diced 3 cups Winter Squash (such as Acorn, Hubbard, Kabocha, or Turban), peeled and cut into chunks 1/3 cup onion, chopped 1/2 cup cooked ham or Canadian bacon, chopped 1/4 … Continue reading →