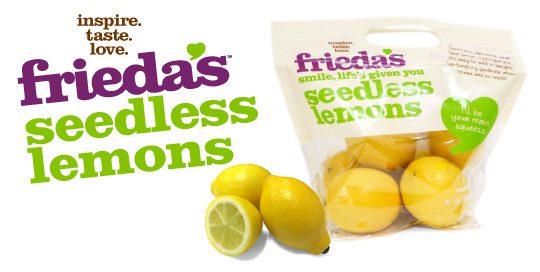 Overview
What is a Seedless Lemon?
These lemons are a culinary favorite and hassle-free! Perfect for cooking, there are virtually no seeds in this tart and juicy lemon. (There may be occasional seeds–nature is unpredictable that way!)
How to Eat
Use as you would an ordinary lemon.
Health Benefits
How to Choose
Choose fruit that feels heavy for its size.
How to Store
Store refrigerated for up to two weeks.
When are they in season?
Where are they grown?
Recipes