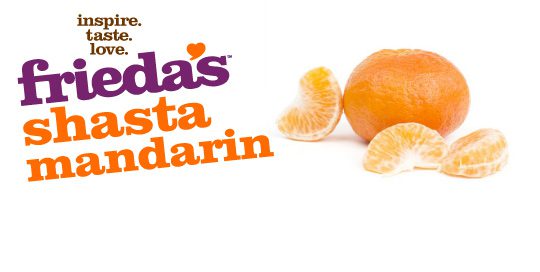 Overview
What is a Shasta Mandarin?
Shastas are a large mandarin with an attractive, dark-orange, relatively thin and easy-to-peel rind. The flesh is virtually seedless, bright orange and very juicy with rich, distinctive and sweet flavor.
How to Eat
Enjoy out of hand or add to fruit salads. Great for snacks and sack lunches because they are seedless and easy to peel!
Health Benefits
Good source of vitamin C.
How to Store
Keep refrigerated for up to 2 weeks.
When are they in season?
Where are they grown?