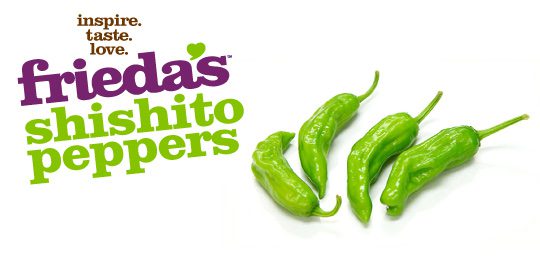 Overview
What is a Shishito Pepper?
This mild and sweet fresh chile has a thin wall with a bright green, bumpy skin and is completely edible, including the seeds. However, about 1 out of 10 peppers could be of medium heat.
How to Eat
Charring brings out the flavors of these mild peppers. For a quick appetizer, roast them in a pan, in the oven, or on the grill until they're blistered and brown. Sprinkle with sea salt. Also use as a condiment or chop into salads, tomato sauces or seafood dishes.
Health Benefits
Excellent source of vitamin C.
How to Choose
Choose chiles with smooth, firm, unblemished skins.
How to Store
Store refrigerated, unwrapped up to 2 weeks.
When are they in season?
Year-round with occasional gaps
Where are they grown?
Recipes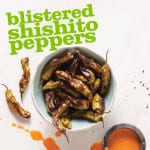 Blistered Shishito Peppers Ingredients 8 oz. Shishito Peppers, washed and let dry 1 tablespoon extra-virgin olive oil Sea salt, to taste Seasoning variations Freshly grated parmesan and a squeeze of lemon A drizzle of sesame oil and soy sauce A … Continue reading →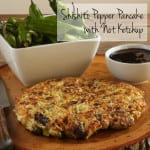 Shishito Pepper Pancake with Not Ketchup Original recipe and photo by Erika Kerekes of Not Ketchup Ingredients 1 cup all-purpose flour 1 egg 1 teaspoon fish sauce 1 teaspoon soy sauce 1/2 to 3/4 cup water 2 cups Shishito Peppers, … Continue reading →
Save
Save