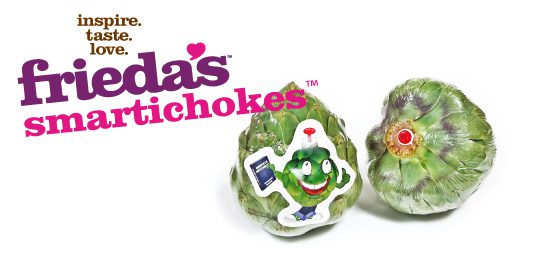 Overview
What is a Smartichoke™?
A specially wrapped, medium-sized green artichoke with a red pop-up timer to take the guesswork out of cooking. Done in just 5 minutes in the microwave!
How to Eat
Do not remove or puncture film. Set a Smartichoke on a plate and microwave on high for 3 to 6 minutes or until red timer pops. (Cooking time will vary depending on the microwave.) Caution: Watch out for steam! Carefully remove and discard film and timer. Serve cooked Smartichoke with one or a selection of dipping sauces. To eat the artichoke heart, remove choke—the fuzzy center—with a spoon or fork.
Health Benefits
Excellent source of vitamin C, source of potassium, and rich in fiber.
How to Choose
Choose artichokes that are heavy for their size.
How to Store
Keep refrigerated in plastic film for up to 5 days.
When are they in season?
Where are they grown?
Instagram Video
Internet Explorer users may not be able to view this video.
Recipes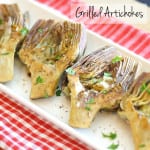 Grilled Garlic Artichokes Original recipe by Sharon Palmer, R.D. Ingredients 2 large artichokes, such as Sangria artichokes, Fiore Viola artichokes, or globe artichokes (or use 2 Smartichokes™) 1 1/2 tablespoons extra virgin olive oil 2 tablespoons balsamic vinegar 2 cloves … Continue reading →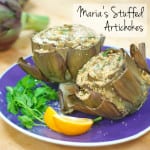 Maria's Stuffed Artichokes Recipe by Maria's Italian Kitchen (©2012 Maria's Holding Corporation) Ingredients 1 cup olive oil 1 tablespoon minced fresh garlic 1/2 tablespoon anchovy paste or 1 anchovy filet (If you choose not to add anchovy, add extra cheese … Continue reading →
Nutrition