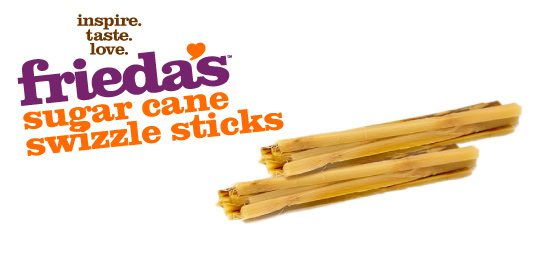 Overview
What are Sugar Cane Swizzle Sticks?
Swizzle sticks are natural cane sugar stalks that have been peeled and sliced into thin strips. The sticks are ideal for drink stirrers and garnishes. They can be chewed to enjoy the naturally sweet juice and then discarded. (The fibrous stalks are not edible.)
How to Eat
Use sticks as "tropical drink-stirrers" in iced or hot drinks, or as a tropical garnish on plates.
Health Benefits
Cane juice is a natural form of sugar.
How to Store
Store unopened packages in a cool, dry place.
When are they in season?
Where are they grown?
Product of China and U.S.A.
Recipes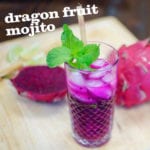 Dragon Fruit Mojito A perfect balance of flavors–earthy red dragon fruit, tangy key lime, sweet rum, and fresh mint–this pink effervescent cocktail will be the talk of your party. Ingredients 6-8 mint leaves 2 teaspoons sugar 1/4 cup dragon fruit, … Continue reading →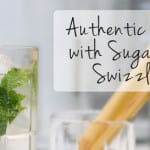 Authentic Mojito with Sugar Cane Swizzle Stick Ingredients: 6 fresh mint leaves 2 teaspoons sugar 4 tablespoons fresh lime juice 1 Frieda's Sugar Cane Swizzle Stick Ice cubes (to fill glass) 2 ounces light rum Club soda Slice of lime … Continue reading →
Coco-Mojito with Sugar Cane Swizzle Stick Ingredients: Coconut water from 1 Young Coconut (about 2 cups; reserve coconut shell to use as serving vessels, if desired) 6 Fresh Mint leaves (plus sprig for garnish) 1 tablespoon sugar (or 1 to … Continue reading →