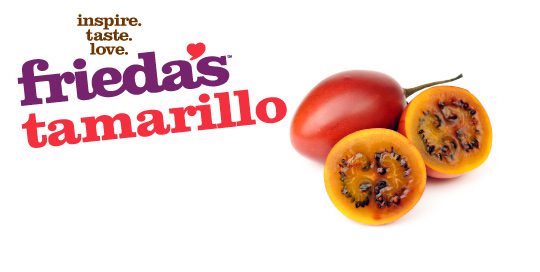 Overview
What is a Tamarillo?
Originating in South America, Tamarillos are also known as "tree tomatoes." These egg-shaped fruits feature a glossy smooth red or golden skin and are sold with their stem attached. Their tiny edible seeds and juicy pulp are surrounded by apricot-like flesh, which has a complex and rich bitter-tart tomato-like flavor. Gold Tamarillos are a golden yellow color and Red Tamarillos are a smooth scarlet. Frieda's Tamarillos are grown in New Zealand's unique subtropical climate and harvested from June through October.
How to Eat
Peel before eating, cooked or raw. May be used in sauces, jams, relishes, or fruit salads. The rich, complex tomato flavor is surprisingly good when sweetened and pureed into a sauce served over vanilla ice cream!
Health Benefits
Excellent source of vitamin C.
How to Choose
Choose fruits that are firm and feel heavy for their size.
How to Store
Let ripen at room temperature until they yield slightly to pressure and become fragrant. Once ripe, can be refrigerated up to 1 week. Can be frozen if peeled, wrapped individually in plastic.
When are they in season?
Where are they grown?
Recipes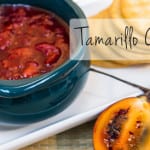 Tamarillo Chutney Ingredients 10 to 12 tamarillos 2 tablespoons grated ginger 2 large shallots, finely chopped 1 teaspoon crushed red chili flakes (or to taste) 1 cup rice wine vinegar 3/4 cup brown sugar, lightly packed 1/2 teaspoon salt 2 … Continue reading →