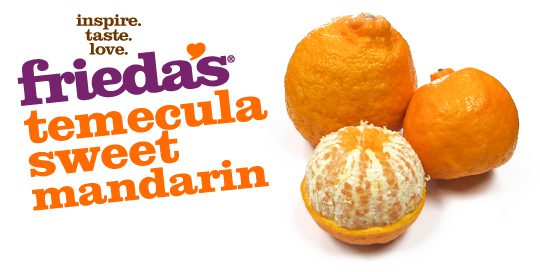 Overview
What is a Temecula Sweet Mandarin?
Appearance is definitely overrated for this honey-sweet mandarin. Grown only in the Temecula area of Southern California, this tennis ball-sized citrus has thick skin that looks puffy and wrinkly, and sometimes the fruit looks a little morphed. But this puffy skin makes it really easy to peel.
Fruit expert and journalist David Karp calls it "preternaturally sweet" for its high sugar and low acid flavor combination.
How to Eat
Enjoy out of hand or add to salads.
Health Benefits
How to Choose
Choose fruit that feels heavy and skin is not dried out.
Wrinkles are normal!
How to Store
Keep at room temperature. For longer storage, store in the refrigerator.
When are they in season?
Where are they grown?
Recipes

Save
Save