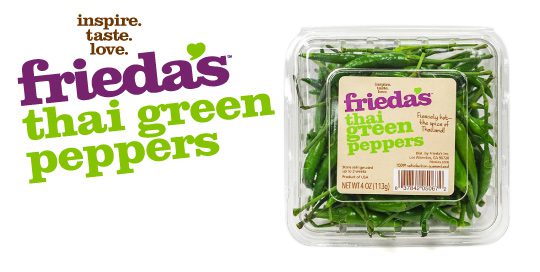 Overview
What is a Thai PEPPER?
Bright green to red when fully mature, these slender and fresh chiles are grown in California and southeast Asia. When dried, they are referred to as Bird chiles. They are medium to hot in flavor and the heat is 7-8 out of 10..
How to Eat
Commonly used in Asian cooking in stir-fries and noodle soups.
Health Benefits
Hot peppers are packed with capsaicin, which is being studied for its pain-relieving properties.
How to Choose
Choose chiles with smooth, firm, unblemished skins.
How to Store
Store refrigerated and unwrapped up to 2 weeks.
Recipes