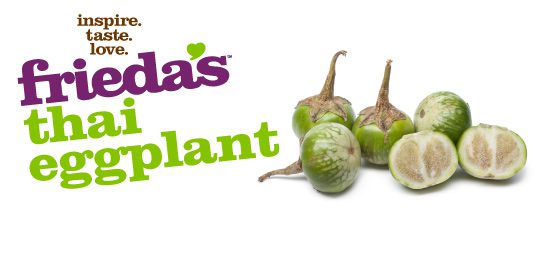 Overview
What is Thai Eggplant?
Thai eggplant ranges in color from all green to green and white stripes to all white. It is commonly the size of a golf ball or smaller. It can be eaten raw and is very crunchy and somewhat bitter.
How to Eat
Southeast Asians cultivate this eggplant for pickling and adding raw to nam prik, a Thai chili sauce. It is also used in curry and sweet & sour dishes to add texture and flavor.
Health Benefits
Excellent source of fiber.
How to Store
Refrigerate in a plastic bag for one week.
Recipes