There is a lot of talk about how the pandemic has changed consumer retail purchasing patterns. Consumers are far more likely to purchase groceries online (for either delivery or pick up) than they were pre-COVID. My dear friends Mary and Russ have not been in a grocery store in more than 13 months. Mary goes to the Ralphs website, orders her regular food staples including almond milk, coconut water and Stokes Purple® sweet potatoes and she drives to her local market parking lot to pick up her bagged groceries. She doesn't even get out of her car—she pops open her trunk and a porter puts them in for her.
Some retail grocers were prepared for this online shopping phenomenon, but most had to amp up their website, get updated images of their most popular product offerings, and some even outsourced this (pick-up and delivery) service to Instacart and other online shopping delivery services to quickly respond to the onslaught of consumer demand.
Now that many are vaccinated, some of my friends are venturing out to once again make purchases in person.
Last week I discovered how the car-buying business has evolved and about how shopping in a Nordstrom department store has changed. Some would say these changes stemmed from the desire for contactless shopping; others would say the process happened to remove roadblocks that consumers always hated.
Changes when purchasing a car: A friend told me that she went to purchase a vehicle and when she went to the finance "office" to do the financial paperwork, she was blown away that there was NO paper.
Not only was the entire transaction done via a screen, but the screen was actually the desk of the finance manager. You can see in these photos that the finance guy could not only have her sign each form with a stylus, but he could also write out personal messages and notes for her to see. Of course, the stylus was sanitized before given to her to sign, and she was able to pick and choose what extended warranties she wanted, then—in one click—her revised payment amount was updated. The dealer emailed the entire contract to her, making it far easier to send to her insurance company and to keep as a record—no more super long bill-of-sale forms that have to be stored in a file.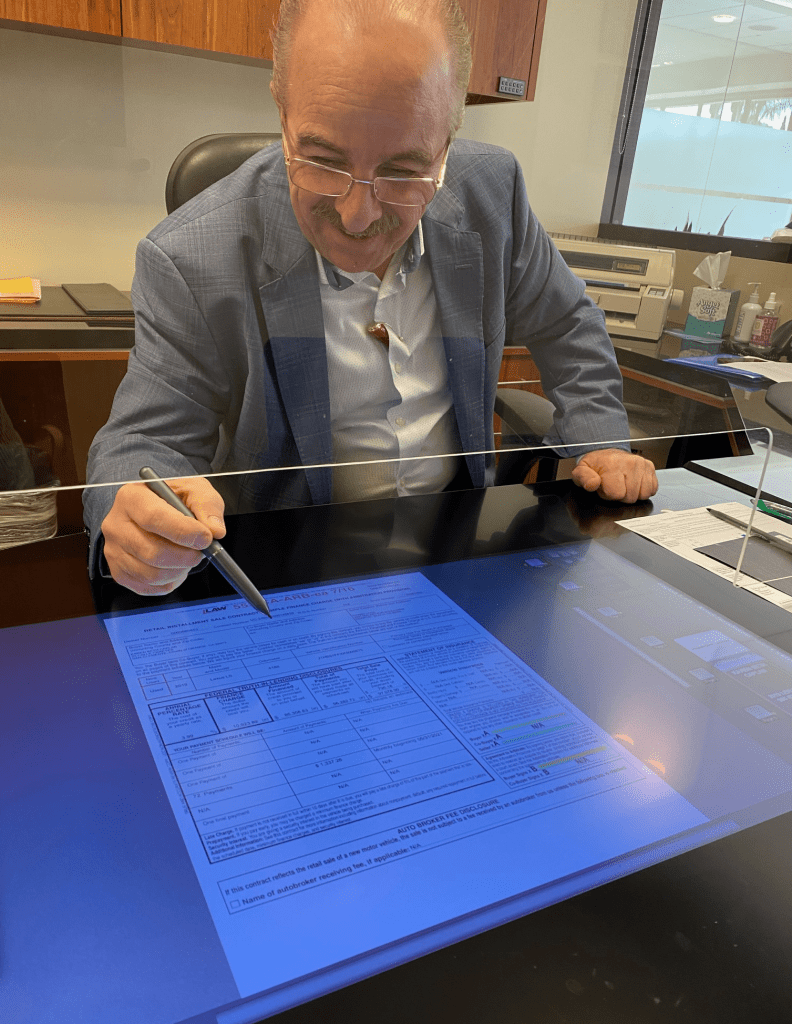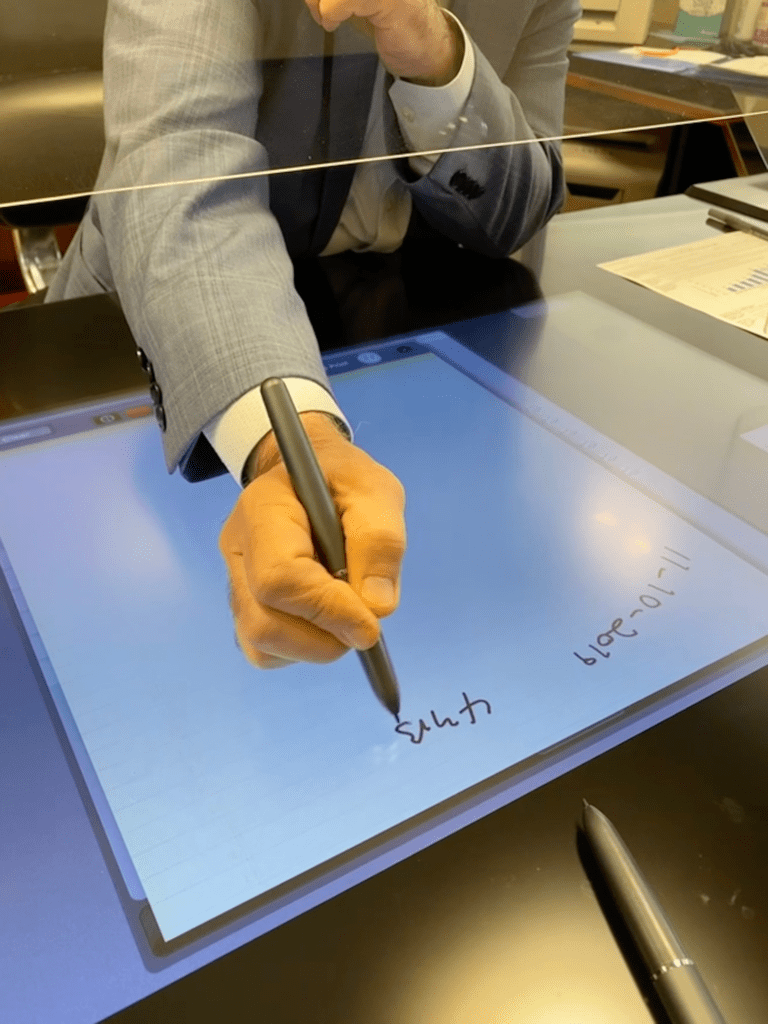 Changes in department store shopping: I took my daughter Sophia shopping for her 27th birthday last week. We had not been into a Nordstrom department store together in more than a year. As we were finishing up, I left her with my credit card to complete the sales transaction and I headed downstairs to buy some lipstick for myself.
Once I had selected what I wanted, I confessed to the sales associate that my Nordstrom credit card was upstairs with my daughter. She said, "That's not an issue—here are quick and easy instructions to get a temporary QR code to use to charge on your account."
Because my mobile number is associated with my account, I texted the message "Hi Nordstrom" to a number, they asked me via text for my zip code and date of birth and then I requested they "get my card" and I instantaneously got a QR code that I could use for purchases during the next 24 hours. It literally took less than 30 seconds. I was able to make my purchase without having my credit card in my possession.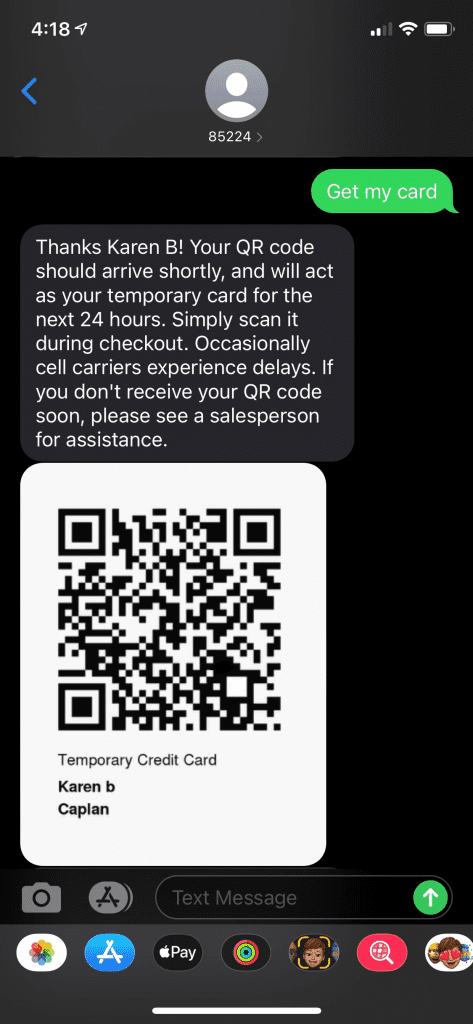 If I were to identify one of the silver linings of the pandemic, it would be that businesses were forced quickly to embrace technology in ways they never imagined.
For example, I have my main credit card loaded on my iPhone wallet app, so I don't have to carry a credit card and purse into the grocery store when I shop. I simply hold my phone next to the credit card reader and double click my iPhone and the purchase is automatically charged. Three of the four stores I frequent when shopping for food have updated technology to enable the use of this "wallet app." You can imagine that the ease of purchase (and removal of obstacles) has helped me modify where I shop. These three stores make it more convenient when I shop.
My mom always said, "Technology is just amazing these days."  I have to agree. Necessity is the mother of invention, and due to COVID lockdowns, many companies and organizations were forced to embrace technological change quickly.
Kudos to the automobile dealers, retail markets and department stores who have embraced technology.
What changes have you seen in your adventures that have happened in the last 12 months?
Karen