A few months ago, I wrote about my experience (The Difference One Person Can Make) visiting two separate wineries in Napa owned by the same family. We had a fantastic experience at one and a so-so experience at the other. It really highlighted for me how the experience I had visiting a place could be dramatically affected by the individuals you interact with.
So last weekend, as shelter-in-place orders were getting ready to go into force, we decided to visit one of the local restaurants here in San Clemente for our last night out before "lockdown." A few weeks ago, we discovered a new outdoor restaurant, FIG@313, the chef is world class and his food—divine!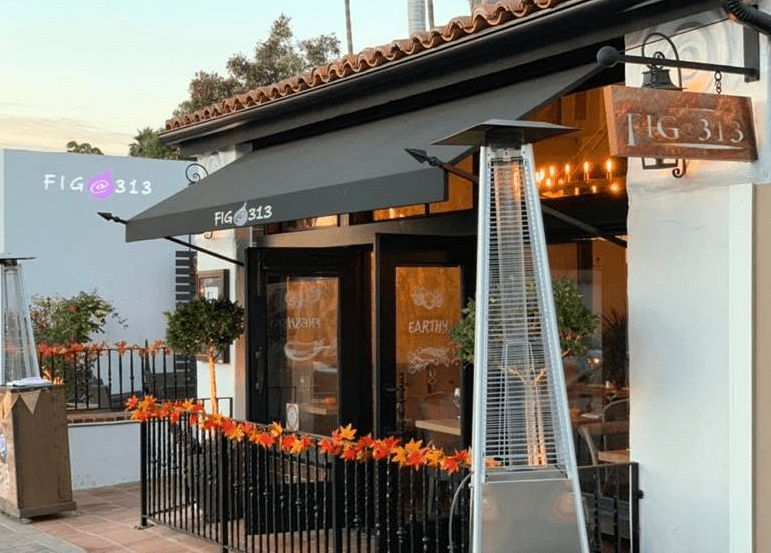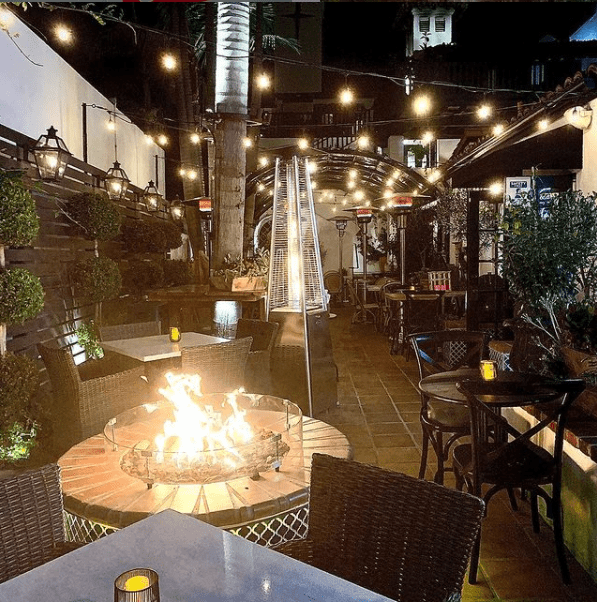 So we made a reservation on OpenTable, bundled up for our 7:30 p.m. reservation (it was a chilly 58 degrees) and drove the few miles to the main drag, El Camino Real.
We were seated near the firepit, and appropriately physically distanced from the other parties in our area. All wait staff were masked and wore black plastic gloves. Our server came over to greet us—let's call him Robert. Robert was nice enough, but when we asked him questions about the menu, his answers were curt, in fact, he did not actually answer our specific questions (like, can we get the mashed potatoes WITHOUT garlic in them?). It made me feel like he didn't really know the ingredients and foods on the menu well. Also, it was especially frustrating during our meal that he wasn't particularly attentive to us. For example, we had to request a few items from other servers as they came near us.
As we were finishing up our dinner, Jack and I were reminiscing about the service we had the first time we came there. That time, our server was Chris (that's his real name), who was big and tall and completely boisterous. He was enthusiastic, genuine and passionate about the food and the restaurant. Chris even told us that he used to be a patron of the restaurant, and after COVID when he needed some extra money, he decided to work at FIG@313 as a server. His passion and appreciation for the food and the talents of the chef came through so clearly, that he actually talked us into ordering different menu items based on his recommendations. I found my mouth actually watering when he was describing the food.
Just then, Chris came to help clear our table. We said, "Hi Chris!" and he said right back to us, "Oh, so good to see you both back here! What wine did you bring? Did you enjoy your dinner?" Even if he was faking, we felt like he remembered us, took a genuine interest in us (he remembered that we brought our own wine) and actually brightened the evening for us.
I know that for the next few months at least, all of us will be either eating at home or ordering in food. No treks to our favorite restaurants. But we will be making phone calls (either for work or fun), working, doing Zoom meetings, going to the grocery store, etc. Have you ever thought about how your intonation during a personal interaction affects the other person?
During these times of heightened stress and tension, it really can make a positive difference to others if you put a smile on your face before starting a phone, Zoom or in-person conversation. Did you know that people can tell if you are smiling when you are on the phone? What about taking a moment to have a personal check-in with someone before a meeting or before starting a conversation? How are they doing? How are their kids, parents, spouse, etc.?
Frankly, I've been doing this with everyone I've been interacting with since COVID—even with the electrician who has been coming to my house for the last four months. Each time Richard comes over to fix something, I ask him something about himself. Last time he was here, I learned that he surfs almost every day (pretty amazing to me since he is 72 years old!), that he and his wife have fostered more than a dozen kids and that he lives in Escondido. We communicate via text and that personal touch I used not only made him smile, it seemed to personalize our working relationship and I now have found him to be super responsive, like he is doing work for a friend or family member, not just a regular customer.
Think about this: You go to the same grocery store every week. You probably recognize the checkers or the managers. Have you thought about asking them how they are? How is their family—do they have kids? Instead of being in a rush to get out of the store or through the line, think about your interaction and make it personal. You could actually bring joy to someone's day.
My assistant, Tricia went to a large store this morning to pick up some gift cards for our employees and was delayed due to how busy the store was. Instead of getting frustrated and taking it out on the employees, she texted me, "It's always in adventure!" and I'm sure she was accommodating, pleasant and full of smiles to the employee she was interacting with.
Make a positive difference the next time you interact with someone. At home. At work. With a stranger.
It is the season of gratitude and generosity—share the spirit of the season!
Karen