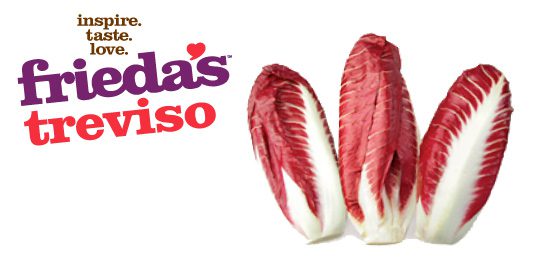 Overview
What is a Treviso?
This elongated, red-leafed radicchio is similar to romaine lettuce but looks like overgrown endive.
How to Eat
Use in salads, side dishes or as a main entree by serving fresh, grilled, or broiled.
Health Benefits
Good source of vitamin C and provides folate.
How to Choose
Choose heads with smooth white ribs with deep red color with no wilted leaf.
How to Store
Refrigerate up to 1 week.