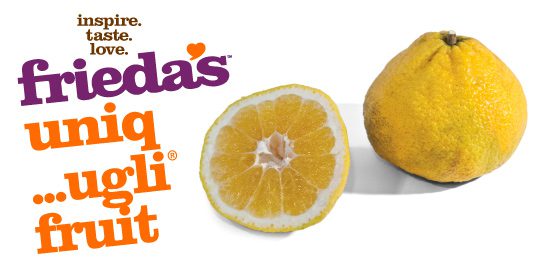 Overview
What is an UGLI® / Uniq Fruit?
This hybrid of tangerine and grapefruit has an uneven, green to orange, loose rind that is not really attractive, hence the name UGLI® or Uniq fruit! It has a yellow-orange flesh with a sweet flavor and few seeds.
How to Eat
It's like a giant, sweet orange! Just peel and enjoy.
Health Benefits
Excellent source of vitamin C.
How to Choose
Choose fruit that feels heavy for its size.
How to Store
Refrigerate up to 1 month.
When are they in season?
Where are they grown?