Let me start by saying that I do not consider myself an "outdoorsy" person. I've never been camping and have no desire to do so. A weeklong visit to New York City, with visits to museums, plays, restaurants is my cup of tea.
But with all the travel restrictions due to COVID, we were hard pressed to figure out a vacation destination that would give us a break from the rat race of work, working from home, etc.
Solution: Fly to Las Vegas, rent a car and spend seven solid days driving and visiting national parks in Utah.
Now this may sound like a normal occurrence for many people, but I didn't even know that there were five national parks in Utah, nor would I have recognized their names.
But that is how we spent the last week.
We stayed in folksy, rustic hotels. Signs like this did stir a bit of nervousness in me … but I survived.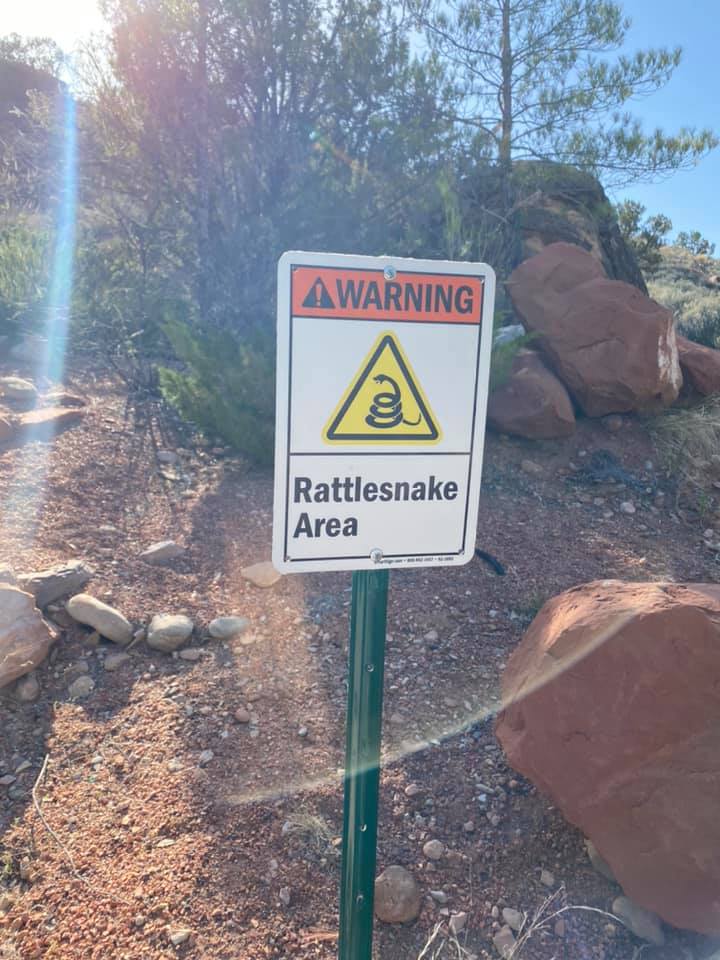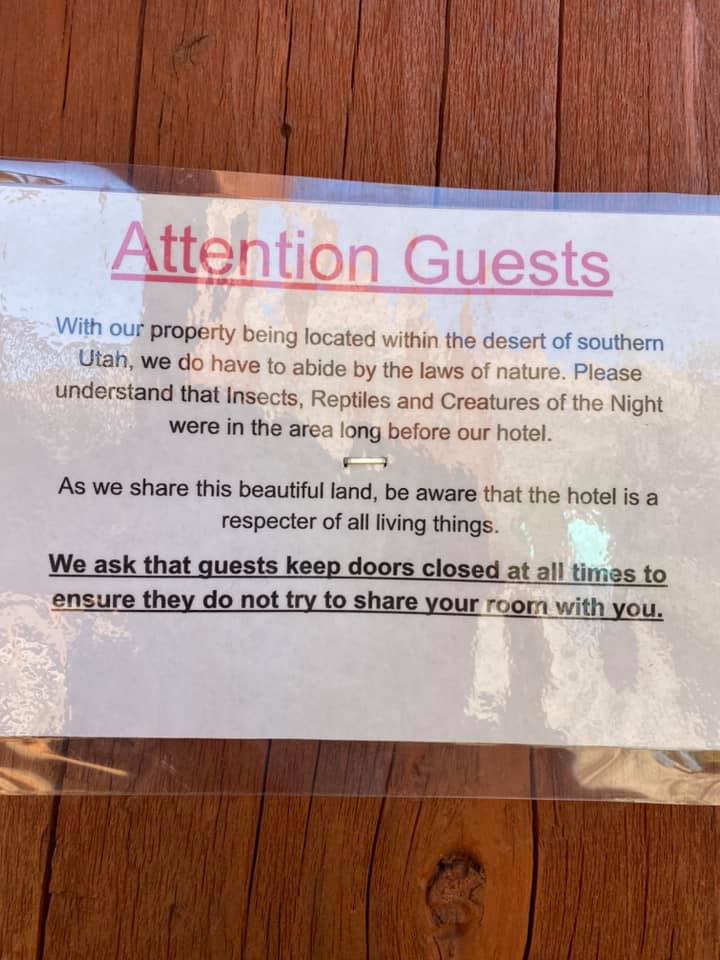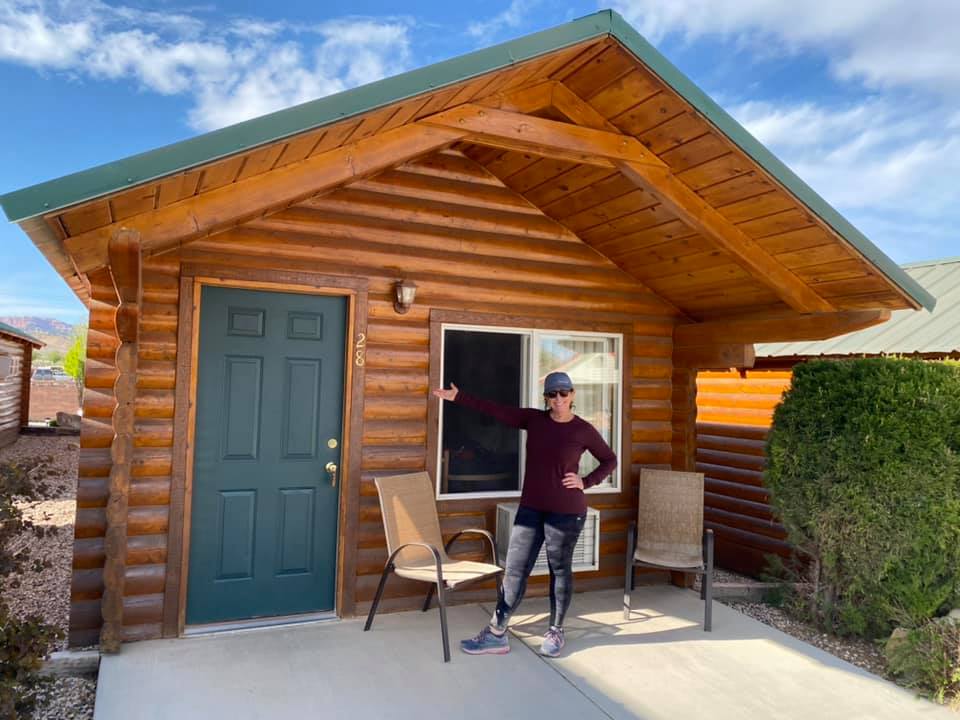 We wore our exercise clothes and running shoes every day and ended each day covered in red dust and sweat.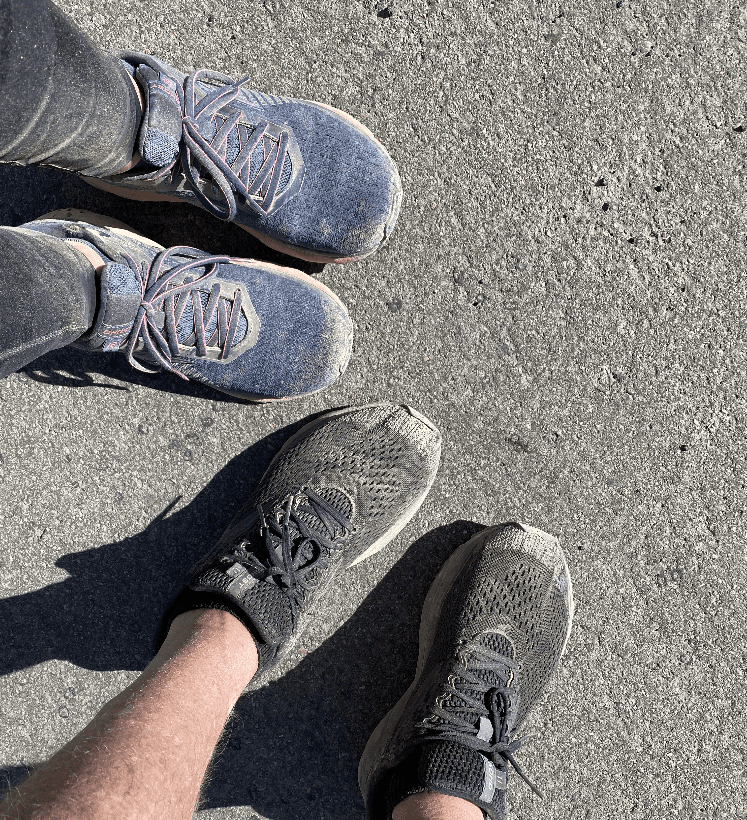 We biked and hiked through Zion National Park. We spent hours hiking our way up Scout's Lookout Trail with dozens of switchbacks along two mountains.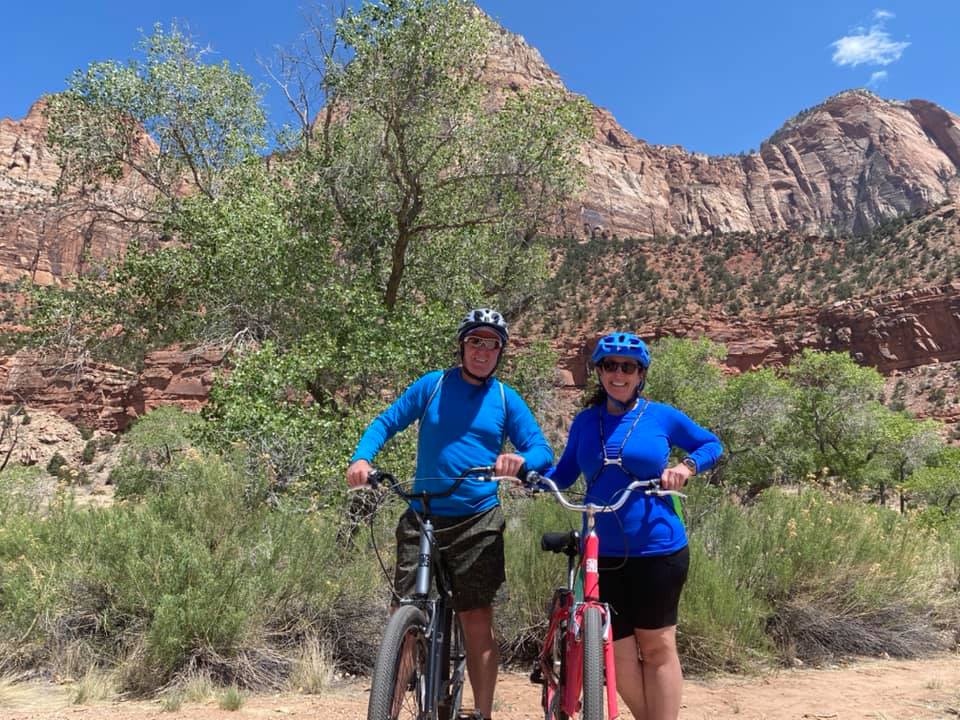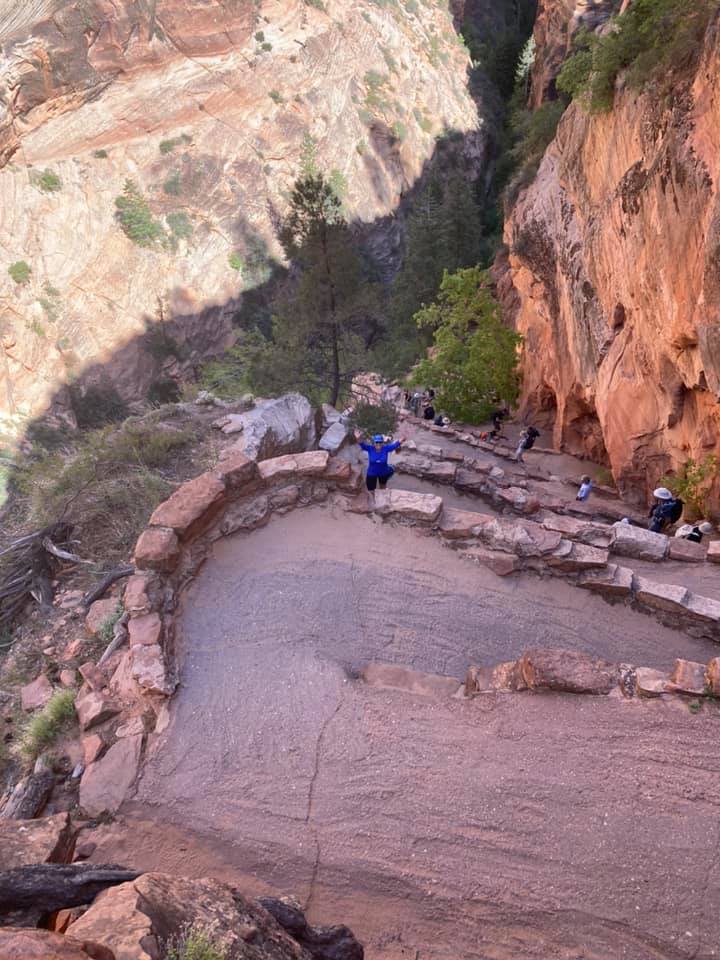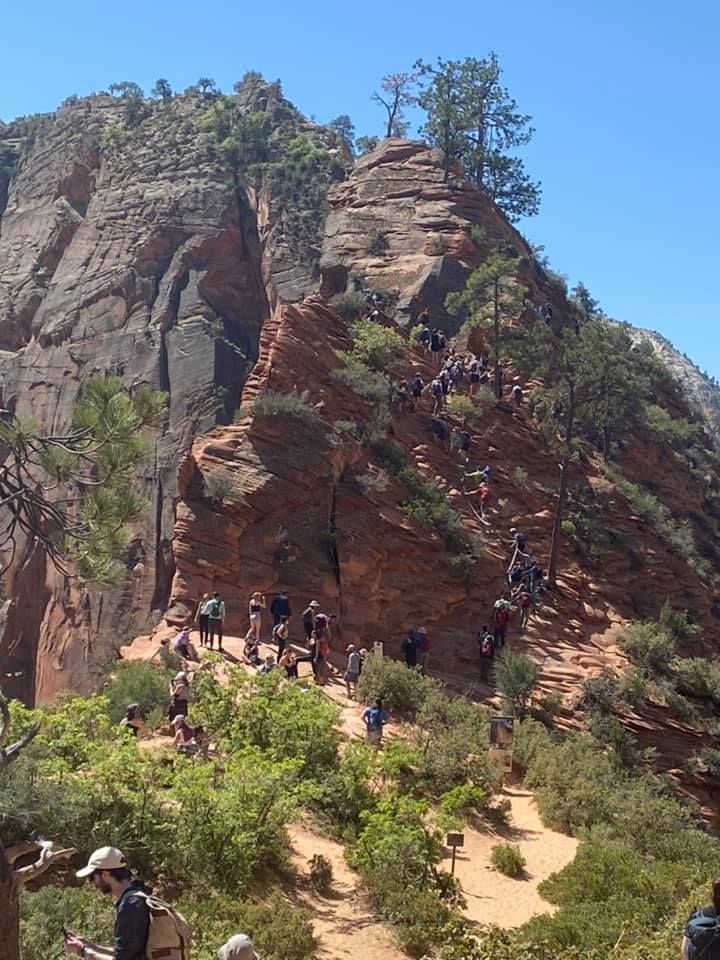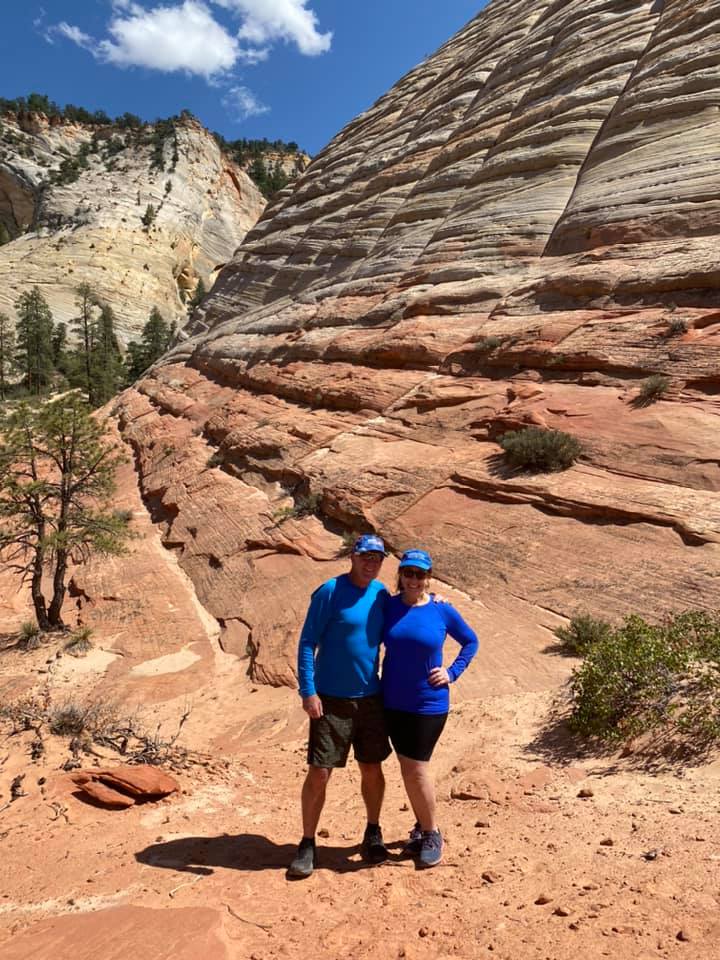 In Bryce Canyon National Park, we hiked down the Queen's Garden Trail where we got to see the hoodoos up close.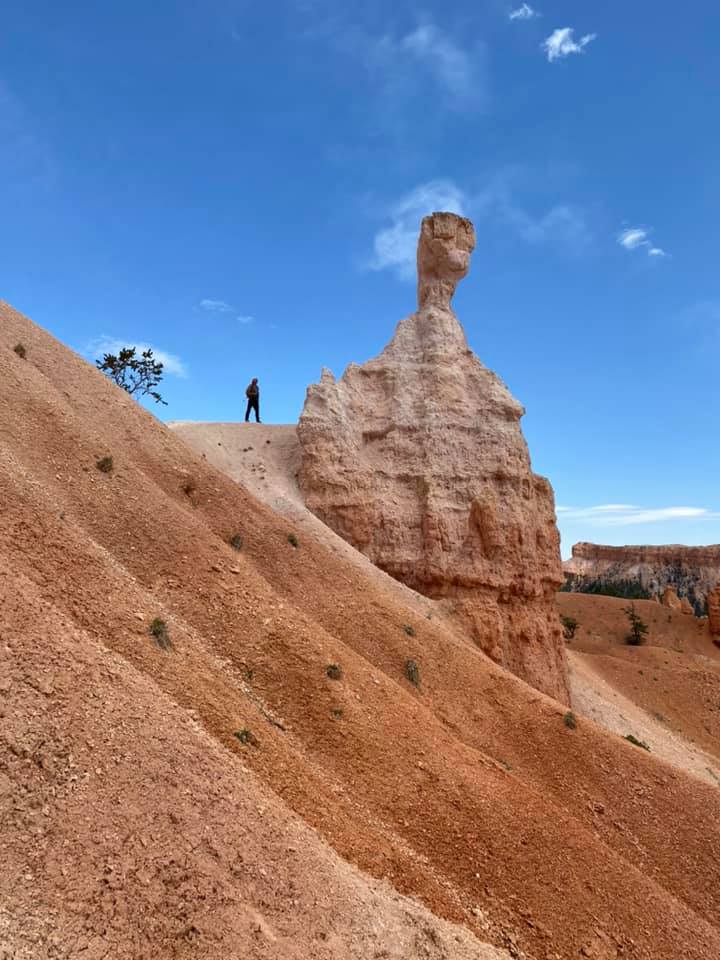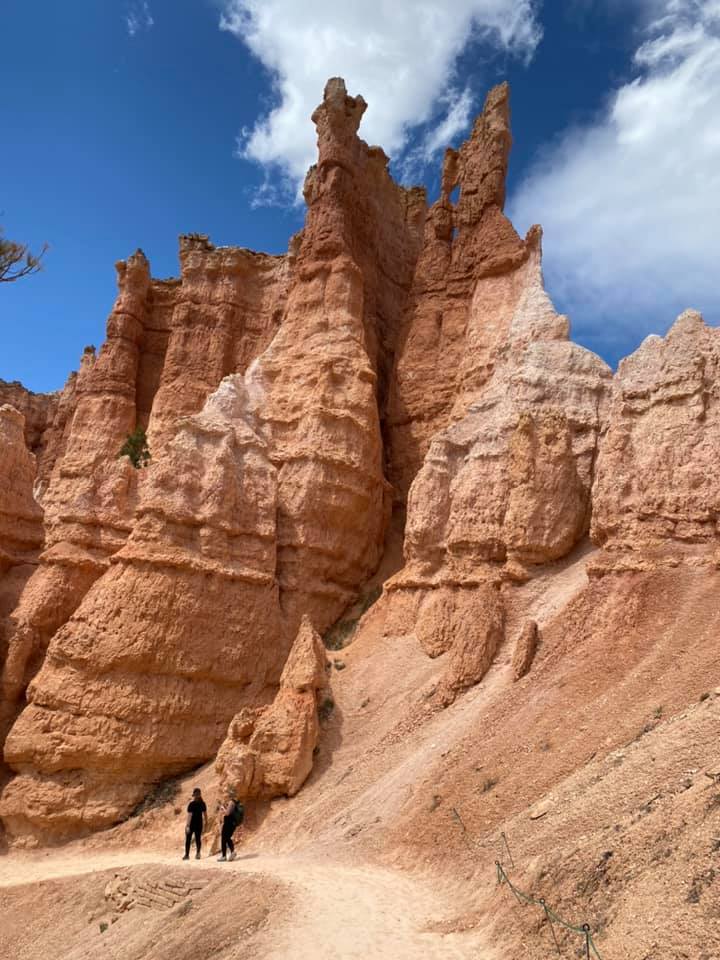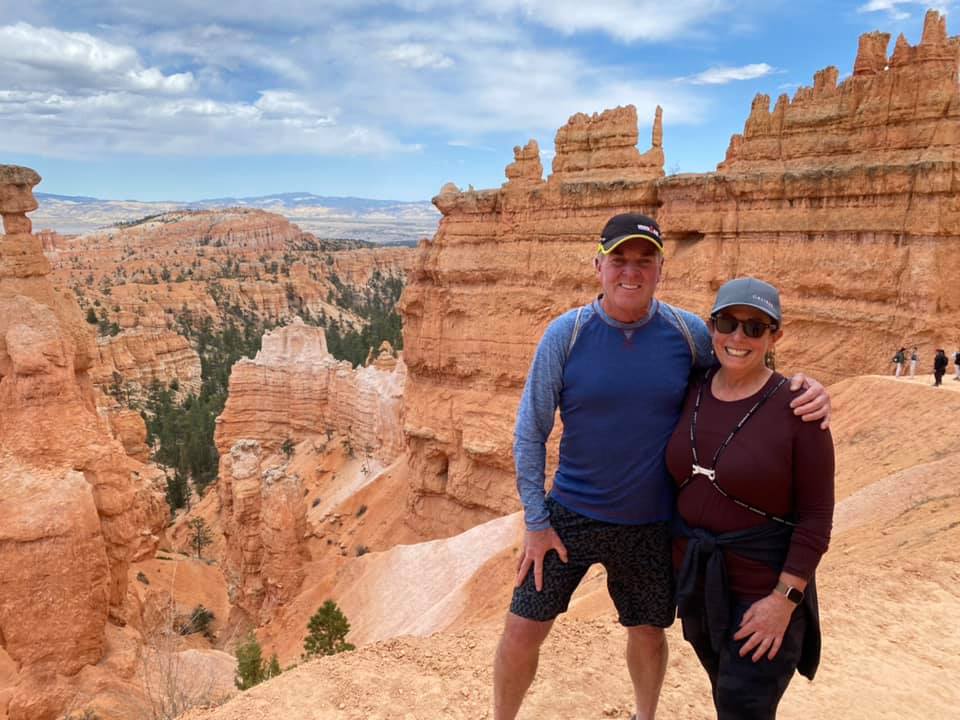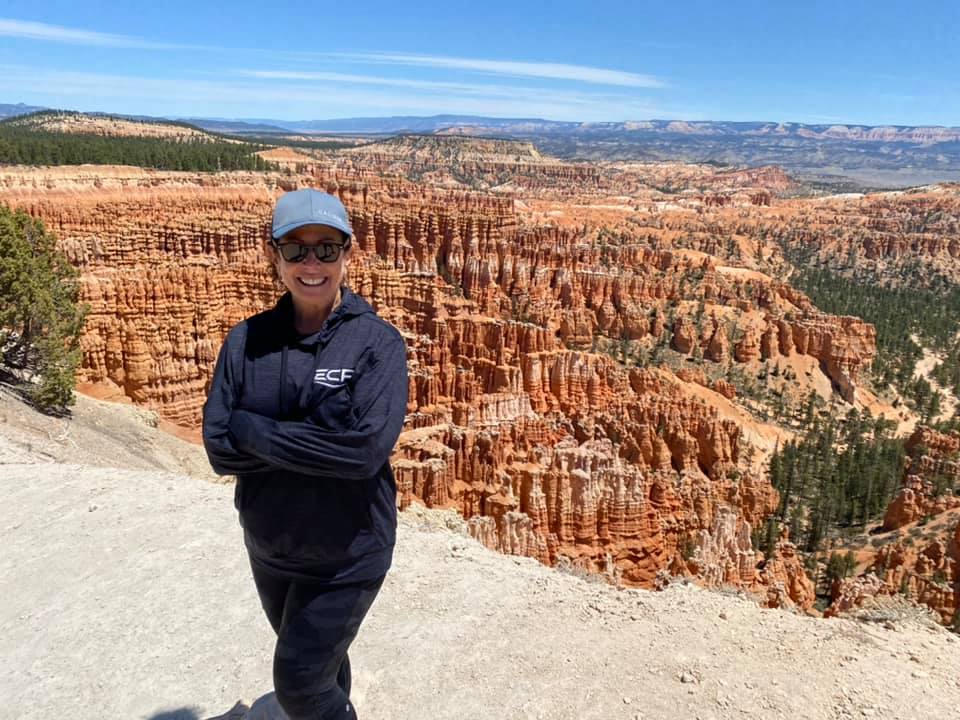 As we were hiking back up, we witnessed a medical emergency being handled when a large, male hiker had a hypoglycemic episode. We all applauded when the EMTs had him strapped in and were able to transport him back up to the waiting ambulance.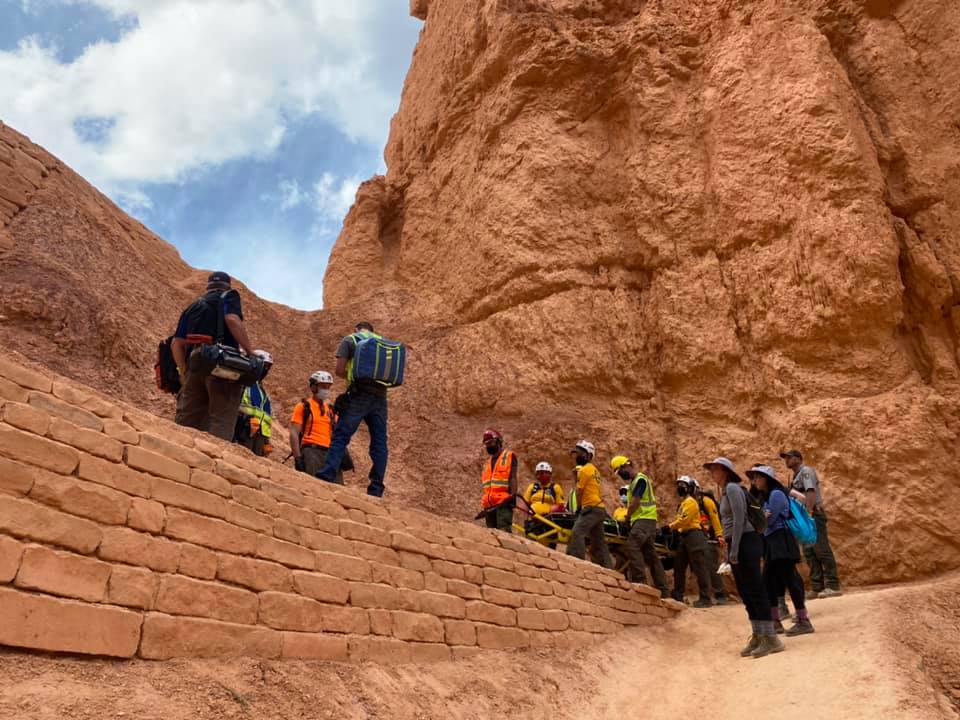 In Capitol Reef National Park, we hiked for miles deep into a canyon to explore Zebra Slot Canyon.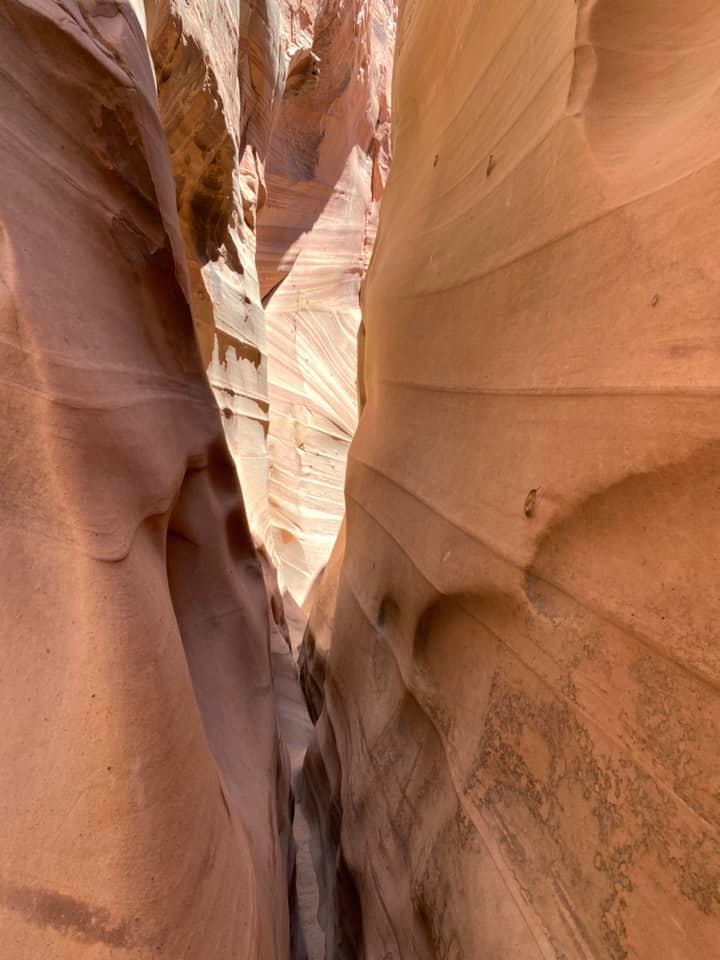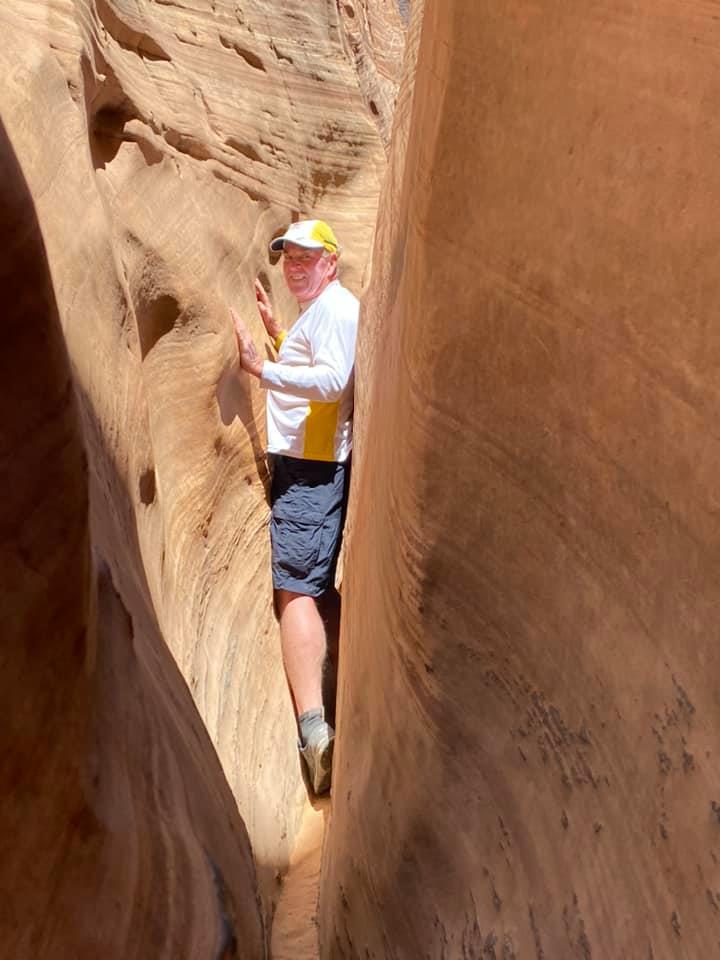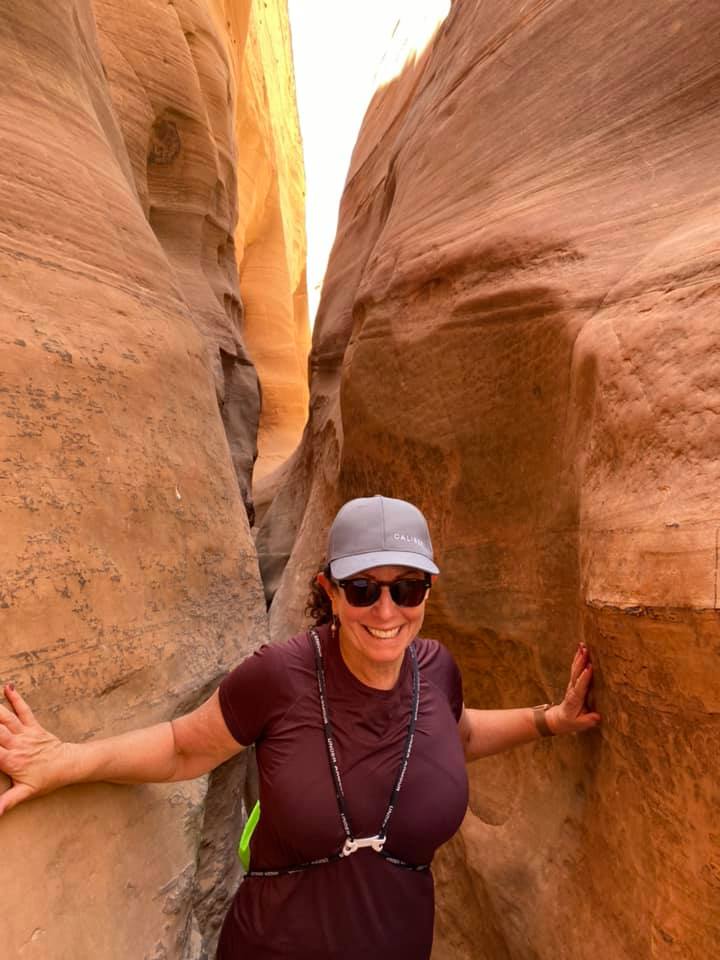 By the way, it was the only national park that you could enter for free and there were nearly zero other people.
In Canyonlands National Park, we explored the Mesa Arch. It reminded me of a scaled down Grand Canyon, so taking a few minutes to sit on the edge of a cliff and take it all in, was a perfect pause moment.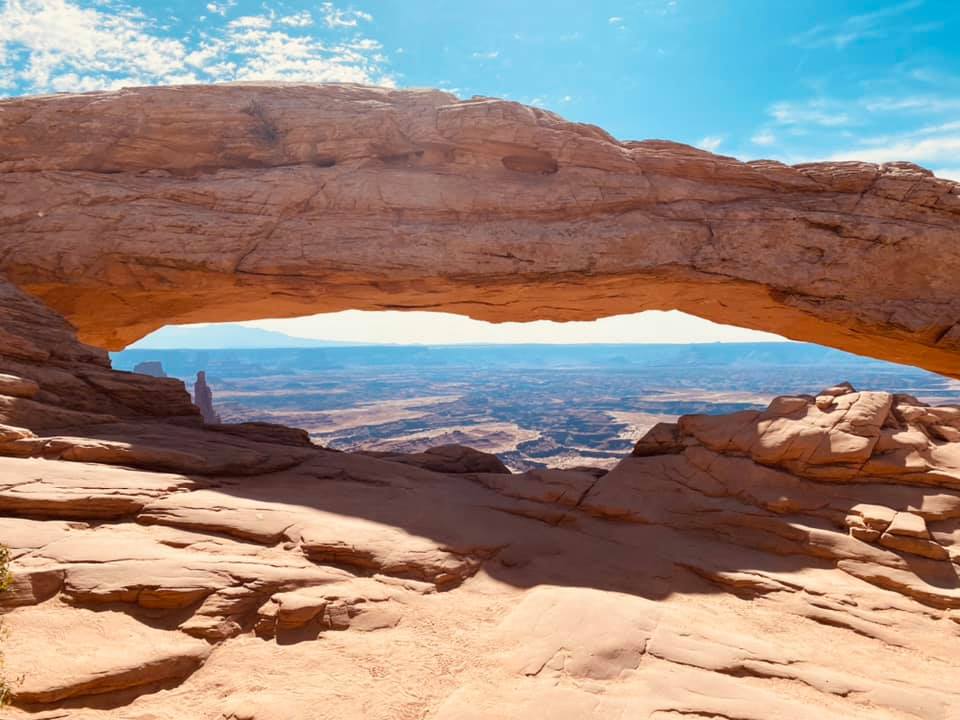 In Arches National Park, we were amazed by the beauty of all the arches and rows of "fins." It, by far, was the most beautiful national park we visited. It was so fantastic that we went back a second day late in afternoon (when most people were gone) and went exploring and arch hunting! Thank goodness for the cairns (small stacks of big flat rocks that the park rangers put out to mark the path, which can be hard to follow on just sandstone rock/cliffs). Sometimes it felt like we were on an Amazing Race hunt … we had no idea where we were headed, we just kept our eyes out for cairns to guide us.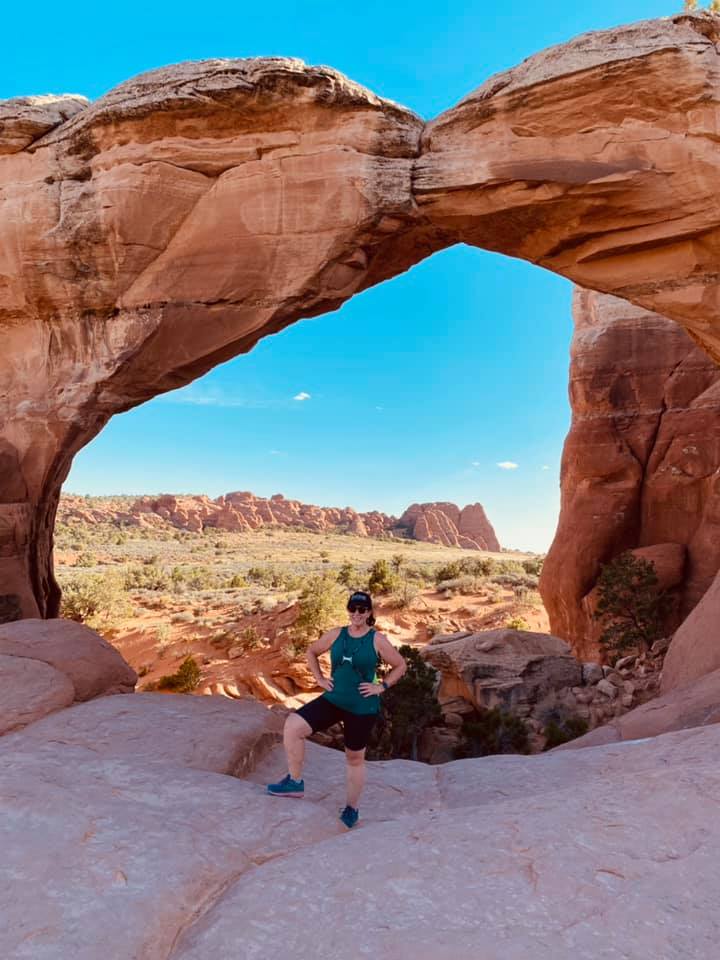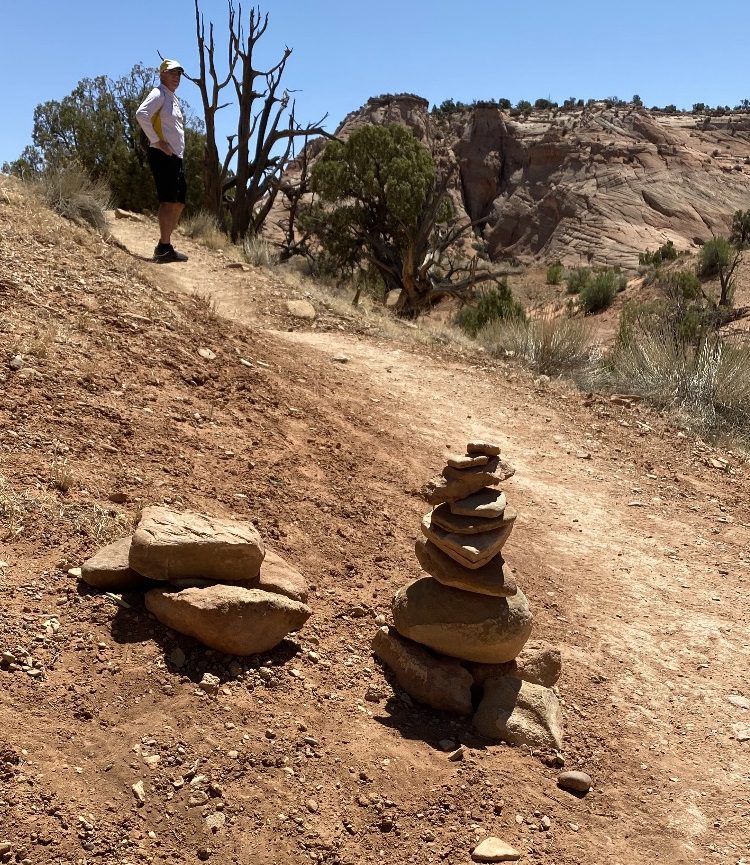 Being the city girl that I am, my biggest worry was:  because of the heat, we had to drink a lot of water. A LOT of water. Well, what goes in, must come out. Coincidentally, my dear friend, Eileen Benjamin, entrepreneur and owner of SKORZIE.com (a website for discounted ladies golf and tennis attire), gifted me a P-style device, to assist me in the wild. Ladies, if you take long walks, hikes or play golf…….this is a life saver!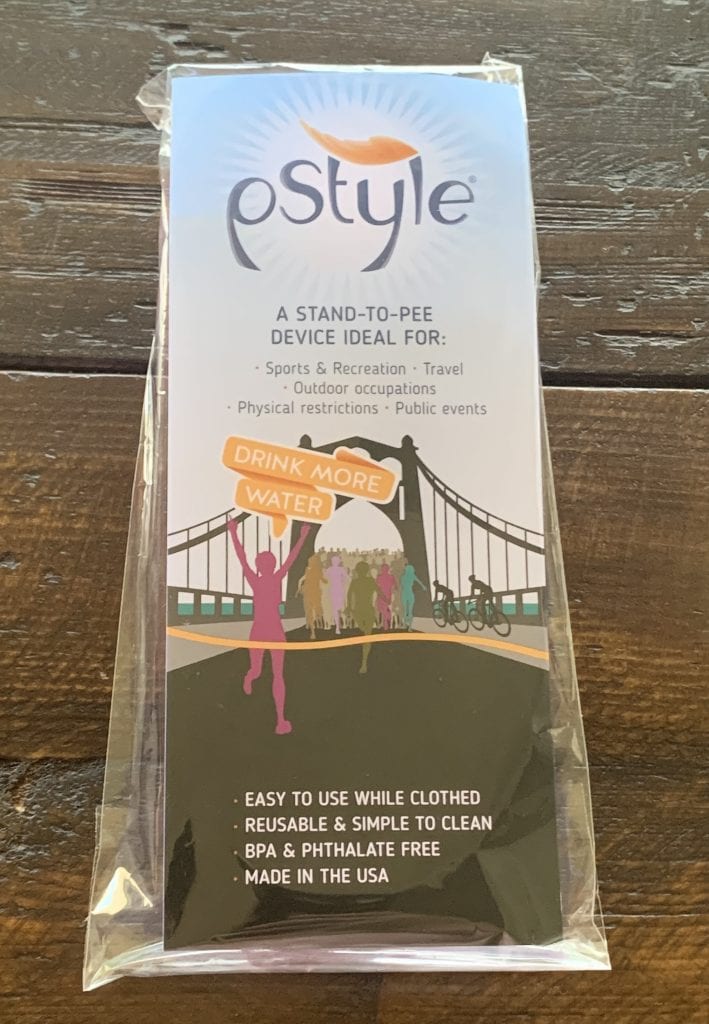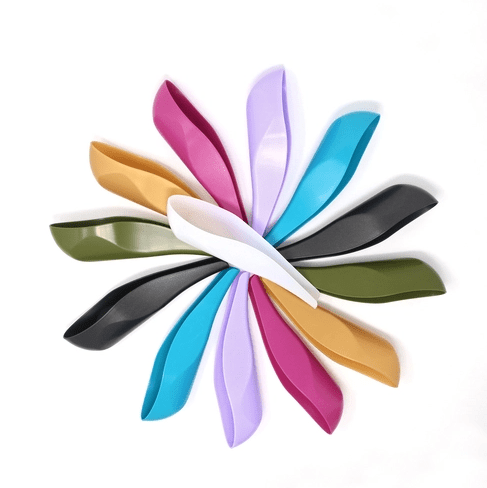 This was the first vacation I have been on where I did not get bored.  Every day was a new field trip into the wild….and I found myself jonesing for a new trail or canyon to explore.
If you're looking for a vacation destination this summer or fall, when it is cooler, and want a change of pace – a national park is a destination that I highly recommend.
Karen