If you recall, my list of goals for 2020 included reading 40 books for the year. It was amazing to me that I sailed right through that goal and achieved 52 books! That's an average of one a week. It really helps that I can listen to most books while I walk by having the Audible app loaded on my mobile phone. And, now that I have long drives to and from work, I listen to books in the car. (Hint: With Audible, you can increase the speed of the book. On some books, I can listen to them at 2X speed, meaning a 10-hour book only takes five hours to listen to. Sometimes, I can only listen at 1.6X speed—it really depends on who is narrating the book and how understandable their diction is at such a fast speed.)
My first month of this year, I was a bit of an overachiever. I completed 10 books! Now that you know my secret of listening to books at 2X speed, you realize how I am able to get through so many books. It's not a contest for me, but rather I find it really enriches my life. My favorite books are either autobiographies, biographies, or history books. Some of my favorites from January include "Mrs. Kennedy and Me" (authored by Clint Hill, the secret service agent assigned to Jacqueline Kennedy when her husband became President) and "Leadership in Turbulent Times" by Doris Kearns Goodwin, which highlights the leadership lessons and connections of Presidents Abraham Lincoln, Theodore Roosevelt, Franklin Delano Roosevelt and Lyndon Baines Johnson. I highly recommend both books, and if you are in a book club, they would make for fabulous discussion.
This month, as you know, is Black History Month, and at first it seemed like a coincidence that the first book I chose to listen to in February was "Caste: The Origins of Our Discontents" by Isabel Wilkerson.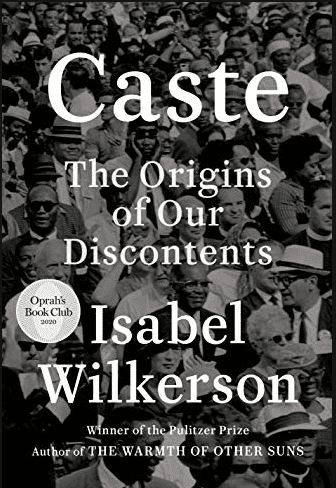 I had downloaded it last month, along with the two books I mentioned above, as a dear friend recommended all three books to me. The 14-hour length was a bit intimidating, but as soon as I started the book, I realized why it has been named the No. 1 Nonfiction Book of the Year by Time Magazine, was one of Oprah's Book Club picks, and was longlisted for the national book award. It is personal, it is serious, and it is a historical recounting of the powerful caste system that influences peoples' lives and behavior and the nation's fate. It was eye-opening, as Ms. Wilkerson linked the caste systems of America, India, and Nazi Germany. Because of my Jewish heritage, it felt more personal to read about how the Nazi's studied the racial systems in America to plan their out-casting of the Jews.
If you want to have a better understanding of the roots of the Black Lives Matter movement, why tensions are so high about voter rights, and various other political and emotional issues, I highly recommend this deeply researched book.
My second book was "It Worked for Me" by retired General Colin Powell. My favorite books are those which are read by the author, and General Powell read the book. I did NOT read it at 2X the speed, as I wanted to enjoy his voice and to hear him tell his stories. He recounted his 13 Rules of Life and the story behind them. The best part was the epilogue of the book, during which General Powell told the story of reading a story to his grandson while being recorded for a television show. He wrote the book to feel like a personal story and it was very authentic.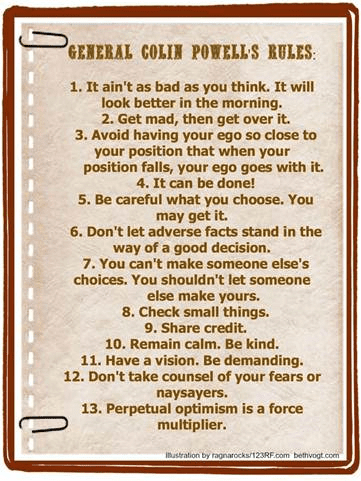 Now I am on to my third book of the month. By now I have set a goal to read about Black history or books authored by Black writers in February, and after much research I chose "My Life, My Love, My Legacy" by Coretta Scott King, the widow of the late Dr. Martin Luther King, Jr. It has been wonderful to read about how they met, how Dr. King fell instantly in love with Coretta, how they were truly soulmates, and the birth of their four children. I was a young girl when Dr. King was gunned down and murdered in Memphis, TN, at the age of 39. I learned that at the age of 35 he was the youngest man to have received the Nobel Peace Prize for his work as a leader of the American Civil Rights movement, but, more notably, that he took his ideals not only from Christianity, but also from the operational techniques of Gandhi (the recognized, non-elected leader of India). I have not yet finished the book, but it is incredible to learn about the strength and conviction of Mrs. King, even after the death of her husband left her with four young children. She died of ovarian cancer in 2006 at the age of 78 after successfully establishing The King Center for Nonviolent Social Change in Atlanta, GA. Visiting The King Center is now on my bucket list.
How about you? What are you reading these days? Why not use the rest of this month to learn more about Black History? Next month is Women's History Month … I'm already making my list!
Karen