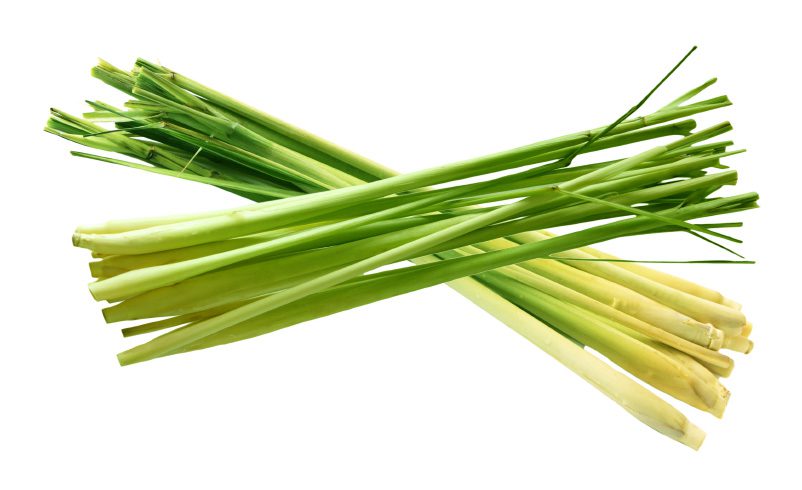 Lemongrass
Lemongrass is used for the flavor it imparts and not its substance. Discard the stalks and leaves once used.
Lemongrass, or citronella root, is the reason Thai and Vietnamese dishes often have a compelling lemony flavor with a subtle lemon perfume. It is sold by the stalk, which resembles a woody green onion.
Serving Size: 1 Tbs. (4g)
Calories: 5
Total Fat 0g

0%

Saturated Fat 0g

0%

Trans Fat 0g

Cholesterol 0mg

0%

Sodium 0mg

0%

Total Carbohydrate 1g

0%

Dietary Fiber --

Sugars --

Protein 0g
Vitamin A

0%

Vitamin C

0%

Calcium

0%

Iron

2%
trending now
Normal is boring...try one of these unique products for an inspiring new food experience.
[tab:Overview]
How to Eat
Use the portion of the white base up to where the leaves begin to branch. If slightly dry, soak in warm water to rehydrate. Shred or finely slice and add to soups, curry dishes, and sauces for seafood. Remove pieces of lemongrass before serving. Can also be steeped in hot water to make a healthy tea.
Health Benefits
Lemongrass is now being studied for its cancer-fighting properties. It is also believed to help lower cholesterol.
How to Choose
Choose green stalks with white ended roots.
How to Store
Refrigerate in vegetable crisper up to 2 weeks.
[tab:Recipes]
[associated_posts]
[tab:Nutrition]
[tab:END]