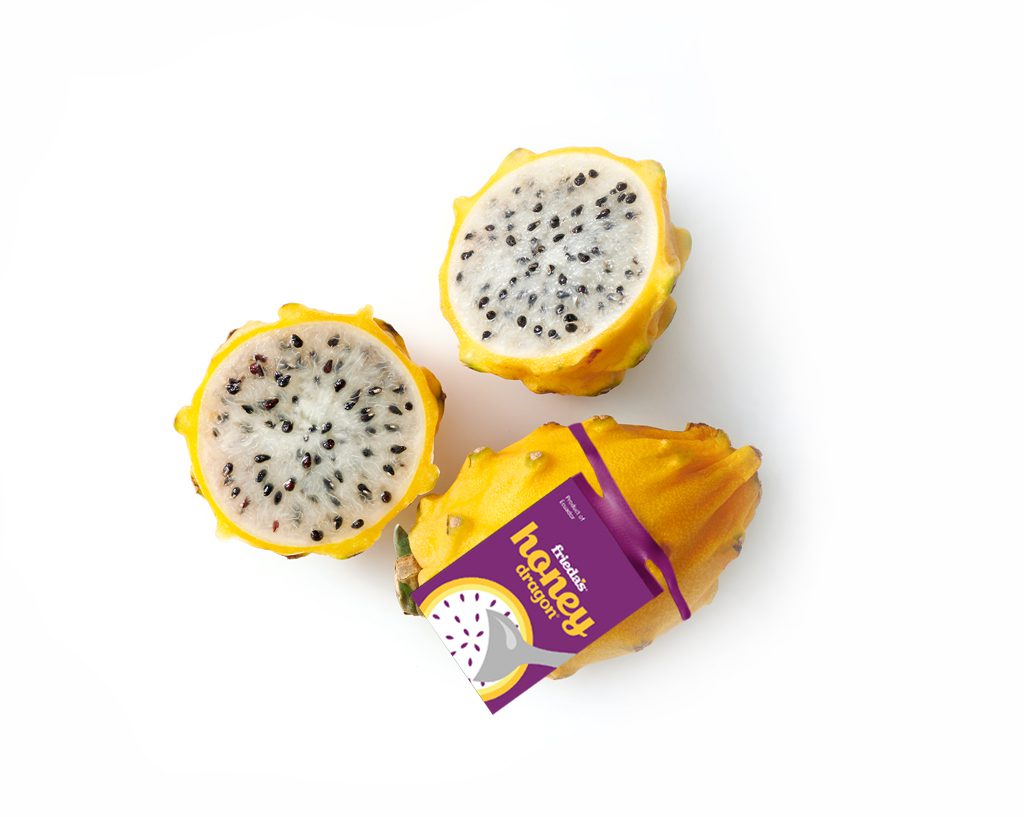 Honey Dragons® Fruit
Sweet like honey, Frieda's Honey Dragon® Fruit, also known as Pitaya, is the sweetest dragon fruit there is! With a brix level of 23, these dragons are sure to sweeten your life. The vibrant yellow fruit features white flesh speckled with edible seeds. Spiky. Sunny. Sweetness!
trending now
Normal is boring...try one of these unique products for an inspiring new food experience.
[tab:Overview]
How to Eat
Slice open and scoop into smoothies, fruit salads or eat as is. Our sweetest dragon fruit yet! Pairs well with pineapples and cape gooseberries. Great as a garnish for cocktails or decoration.
Health Benefits
Excellent source of vitamin C. A low-FODMAP fruit.
How to Choose
Dragon fruits you find at your supermarket are ready to eat! Select bruise-free fruits. (Some scarring is normal.)
How to Store
Refrigerate after purchase for up to 1 week.
Season
Where grown?
[tab:Recipes]
[associated_posts]
[tab:Nutrition]
[tab:END]