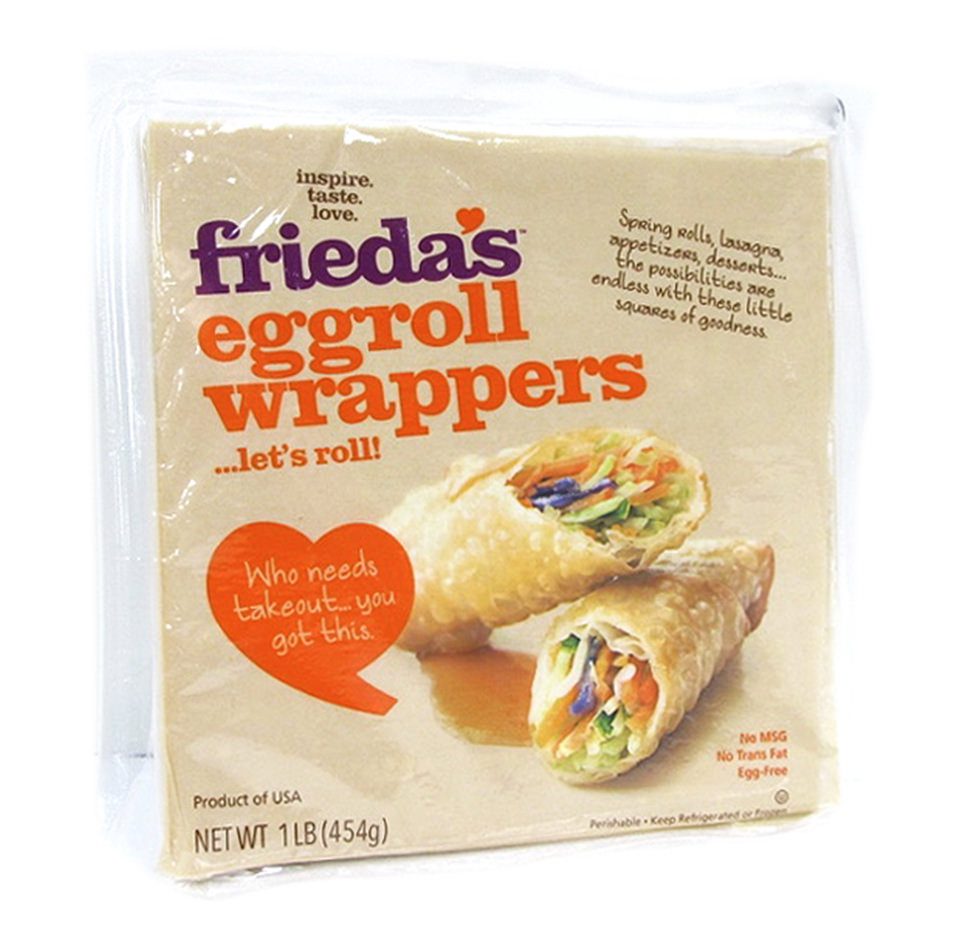 Eggroll Wrappers
Paper-thin, 6.5-inch squares of raw pastry dough: These wrappers are traditionally used to make egg rolls and spring rolls by filling with meats and vegetables, rolling into a cylindrical shape, dipping in batter and deep-frying. Frieda's eggroll wrappers contain no eggs.
trending now
Normal is boring...try one of these unique products for an inspiring new food experience.
[tab:Overview]
How to Use
Fill these paper-thin sheets of dough with vegetables, meat, seafood or fresh fruit and boil, deep-fry or steam.
Great for appetizers, snacks or side dishes.
Health Benefits
Good source of iron. No MSG. No trans fat.
How to Store
Keep refrigerated, or freeze up to 6 months.
Where made?
[tab:Recipes]
[associated_posts]
[tab:END]