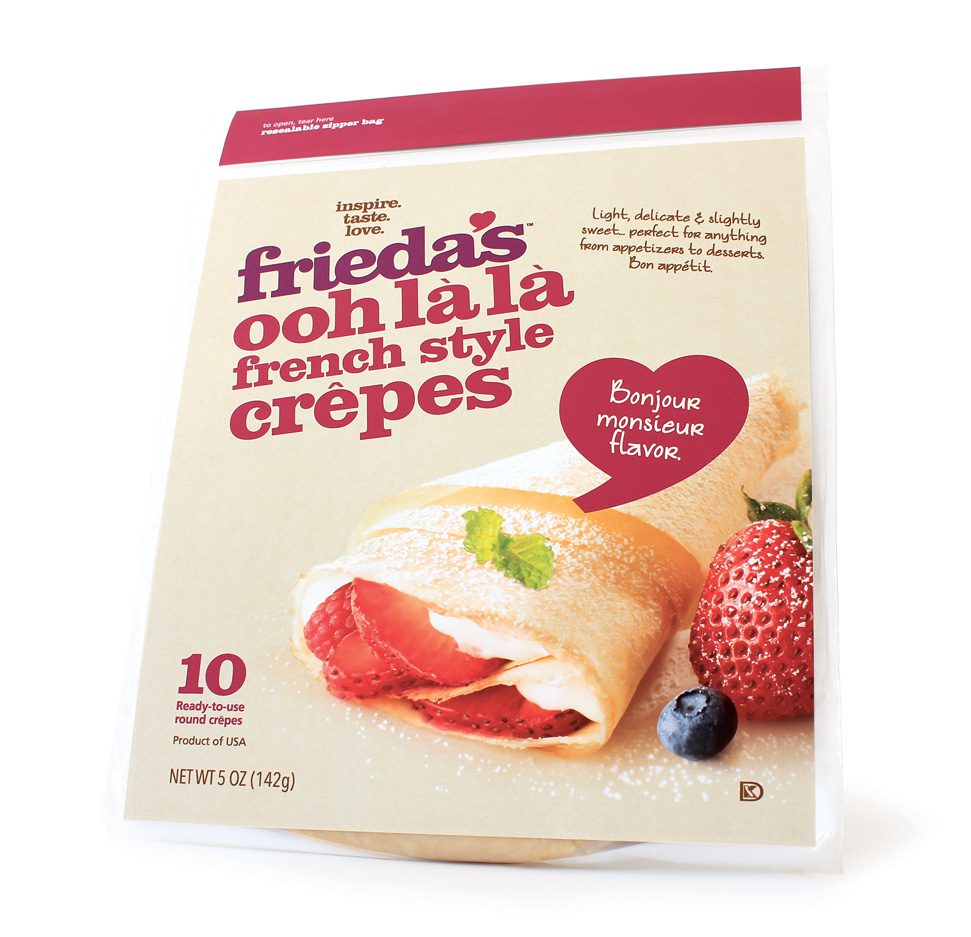 Frieda's French Crêpes
Delicious pre-made Crêpes ready to eat right out of the bag. No cooking required! These paper-thin, lightly sweet Crêpes are packaged 10 to a bag with a thin sheet separating each Crêpe. Low in calories and oh-so-convenient. Refrigerate after opening. Use or freeze by expiration date.
trending now
Normal is boring...try one of these unique products for an inspiring new food experience.
[tab:Overview]
How to Eat
Enjoy straight out of the bag or heat. Great with preserves, Nutella® or peanut butter. Fill with salad, fruits, vegetables, chicken or seafood mixtures for a light and easy entrée. Roll with fresh cream and bananas or chocolate mousse and strawberries for a delicious dessert.
Health Benefits
Low carb! Only 9 grams of carbohydrates per Crêpe.
How to Store
Store at room temperature until opened, then refrigerate.
[tab:Recipes]
[associated_posts]
[tab:END]
Save