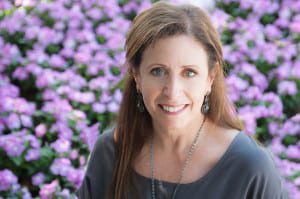 KAREN CAPLAN

CEO and President, Frieda's Inc.
Products like Cherimoyas, Fingerling Potatoes and Jicama may be unfamiliar to the average person, but Karen Caplan grew up eating and selling them. As the first-born daughter of entrepreneur Dr. Frieda Caplan, founder of Frieda's, Inc., Karen began working with produce at the age of 10.
After graduating with a degree in Agricultural Economics and Business Management from the University of California-Davis in 1978, Karen joined Frieda's Inc. full time. Learning the business from the ground up, Karen has worked in just about every department at the company, from packing boxes to sales and marketing. In 1986, at age 30, Karen was promoted to President and CEO of the company. In 1990, Karen and her sister Jackie Caplan Wiggins, purchased the company from their mother. Karen's vision and leadership propelled Frieda's Inc. to the forefront of the produce industry as the nation's leading marketer and distributor of specialty produce.
Karen plays an influential role in the produce industry, and is a well-respected leader. She was the first female chairperson of the United Fresh Produce Association, a national trade organization representing the industry of fruits and vegetables. Karen also served as the first female president of the Los Angeles-based Fresh Produce and Floral Council and was Director of the Federal Reserve Bank Board of San Francisco, Los Angeles branch.
Beyond the industry, Karen acts as a role model for women entrepreneurs, as well as small and family-owned businesses.
Karen shares her produce expertise as the author of The Purple Kiwi Cookbook, a collection of unique and original recipes featuring some of the world's most exotic produce. She also writes a weekly column for her blog, "What's on Karen's Plate," where she writes about business, the produce industry, food and much more.
Karen lives in Seal Beach, Calif., with her husband and has two daughters, Alex and Sophia.