Wow your friends and family with these unique and delicious holiday potluck dishes
Having friends over for Thanksgiving dinner instead of visiting family for the holiday is not a new idea. "Friendsgiving" is a usually potluck dinner with friends (aka "the family you choose") which could be in addition to or instead of the traditional Thanksgiving feast with family.
That Thanksgiving potluck your office is having? That's technically is a Friendsgiving too!
In the sea of sameness of traditional holiday dishes, why not bring a creative and adventurous dish so you'll be remembered?
And because you'll be using fresh ingredients that are bit off the beaten path, you won't have to fight anyone at the grocery store for that last Russet potato or orange sweet potato.
We've gathered some great recipes for you here. You're welcome. #GobbleGobble
Honey Roasted Cipolline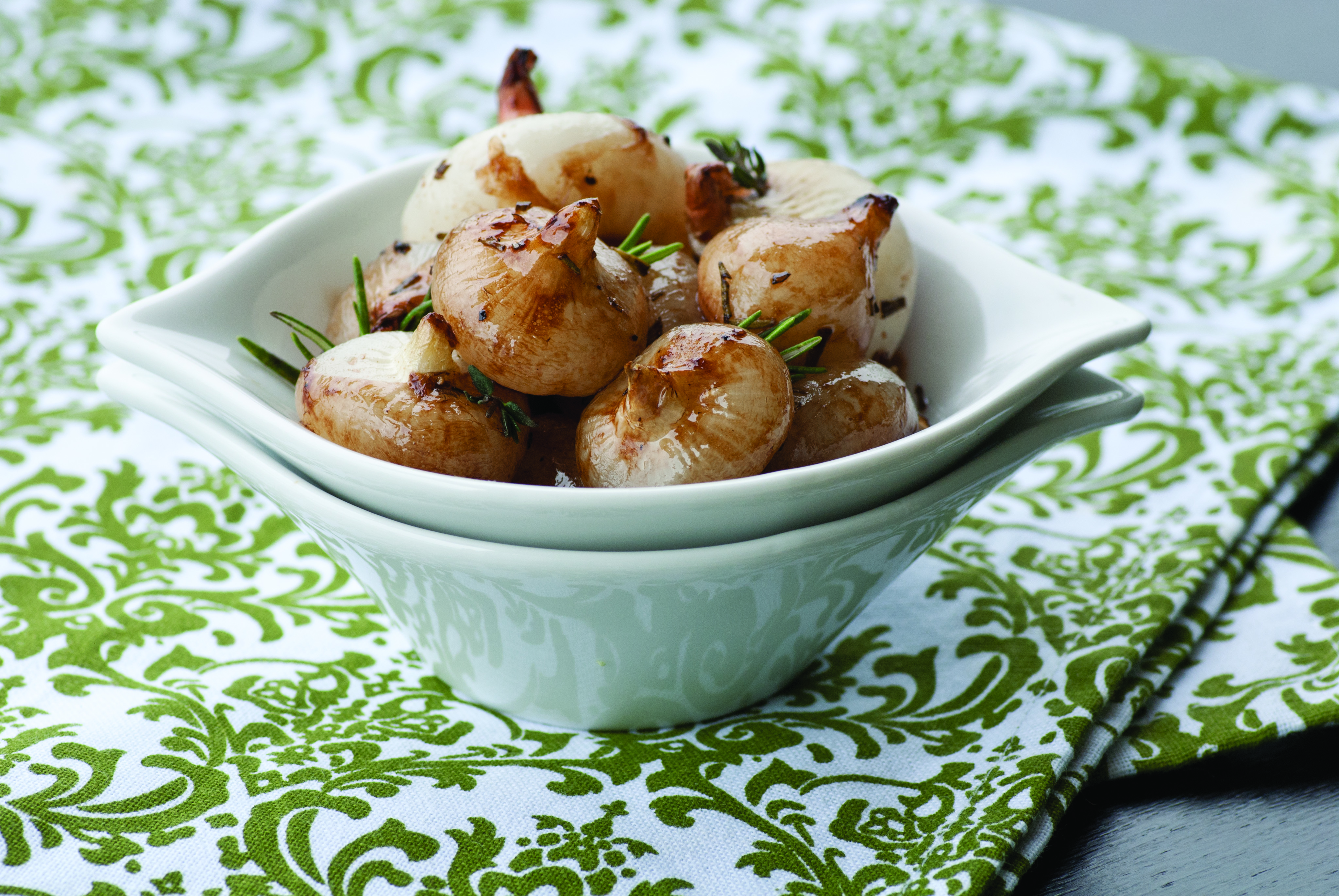 Sweet and savory, and looks impressive. Nothing at all like your grandma's creamed onion! Recipe here.
Celery Root and Cauliflower Puree
[youtube=https://youtu.be/cwZO5-bSYAg]
Set those paleo, gluten-free, and/or low carb friends at ease with this delicious "mash." Recipe here.
Heirloom Tomato Pudding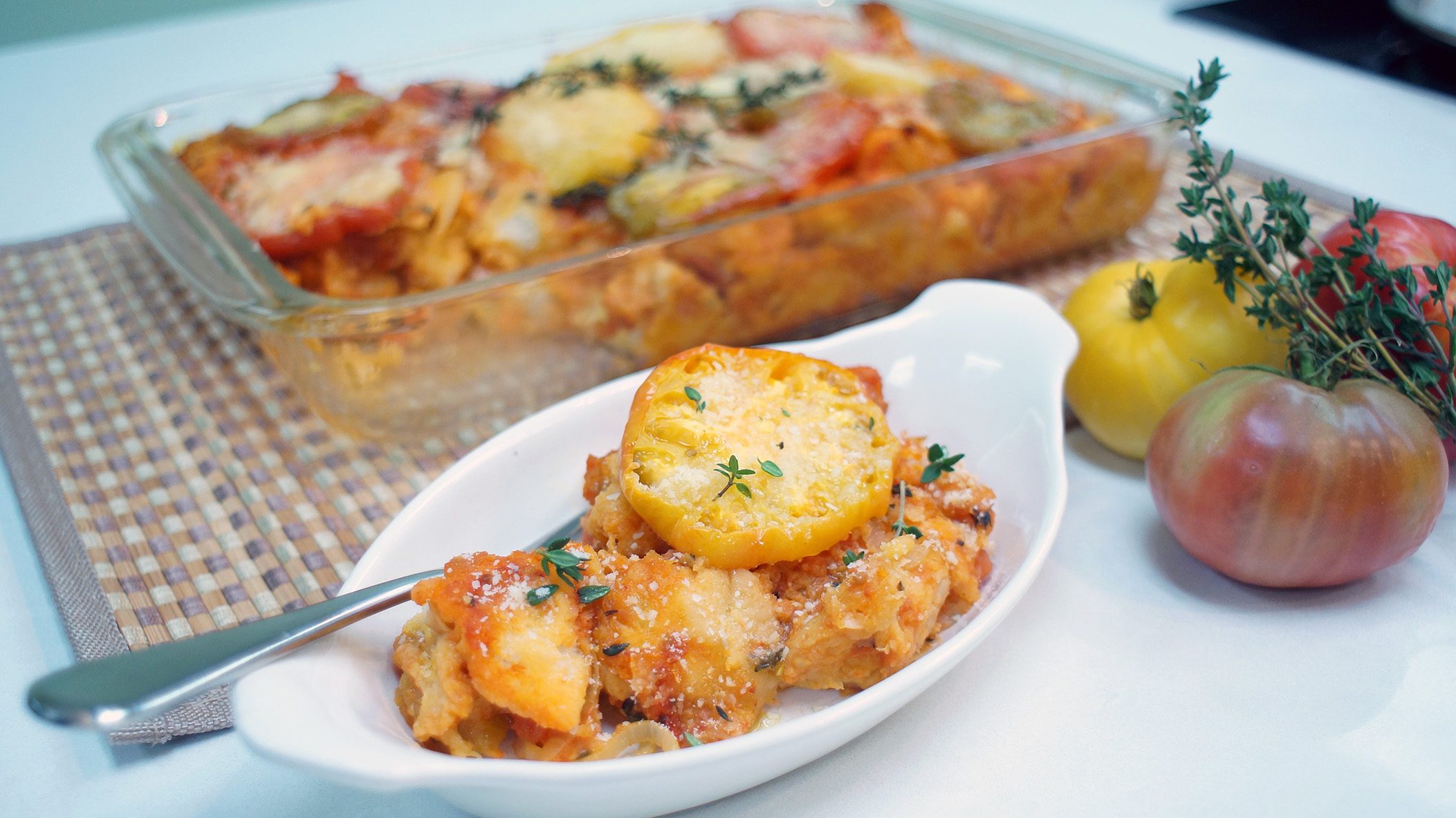 A cross of stuffing and a pasta dish. Flavorful and definitely a showstopper. Recipe here.
Whole Roasted Purple Cauliflower
[youtube=https://youtu.be/F4Db2i_GJ4Q]
Actually pretty easy to make. You just need a little time! Recipe here.
Pear and Ginger Pie with Struesel Topping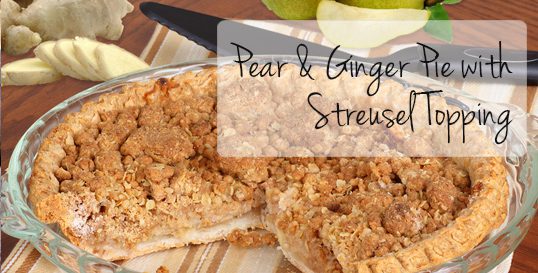 Warm your heart and soul with this fragrant and a little spicy departure from the usual apple pie. Recipe here.
Purple Sweet Potato Pie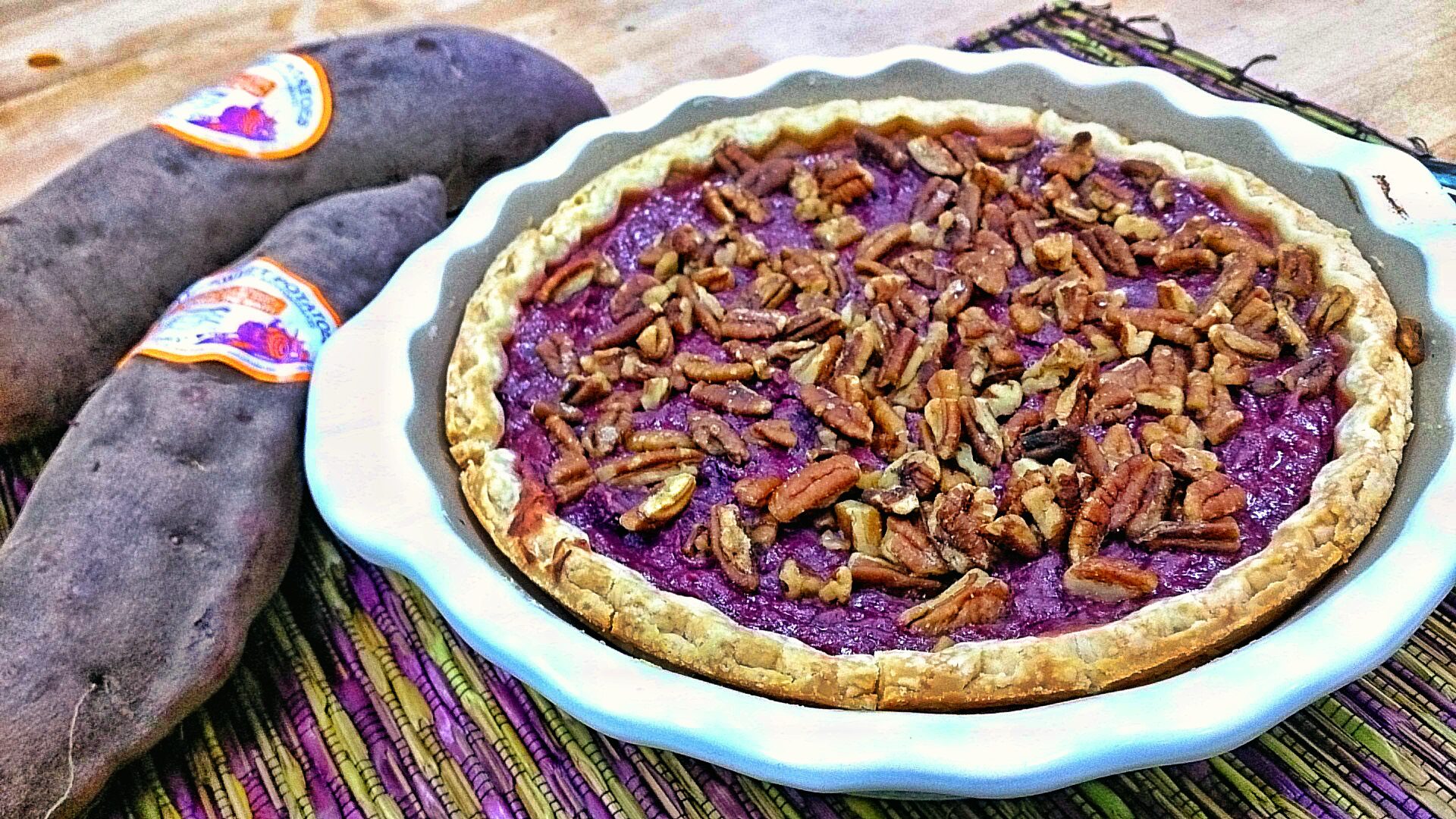 Turn the whole season upside down by adding a purple pie to the table! Recipe here.