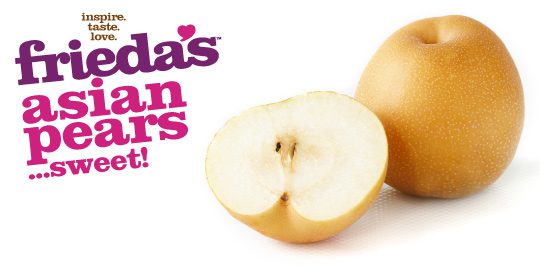 Overview
What is an Asian Pear?
Asian Pears have the crisp sweet crunch of an apple combined with the aromatic flavor and texture of a pear. Their colors range from green, to yellow, to brown, depending on the variety. Asian Pears are the oldest cultivated pears known, dating back to 1100 BC.
How to Eat
Eat out of hand, add to fruit salads, or bake like apples. Also delicious simply sliced thin and paired with cheese.
Health Benefits
How to Choose
Choose firm, bruise-free fruit.
How to Store
When are they in season?
U.S.A. Asian Pears are available July-January. Chile Asian Pears are available February-June.
Where are they grown?
Product of U.S.A. and Chile
Recipes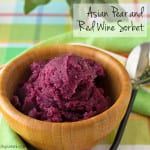 Asian Pear and Red Wine Sorbet Original photo and recipe by Chef Becca/It's Yummi! Ingredients 5 pounds ripe Asian Pears 2/3 cup granulated cane sugar 3 cups Burgundy or port wine 3 cups water 1 Cinnamon Stick (about 2-3 inches … Continue reading →