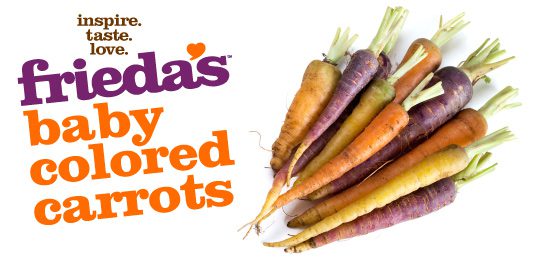 Overview
What is a Baby Colored Carrot?
A bunch of multi-colored baby carrots with tops can be found in white, yellow and purple combinations. These carrots are small, slender, and tender with delicate, sweet, carrot flavor. These are true baby carrots!
How to Eat
Use raw in salads, with dips, or steam, stir-fry, or boil and purée. Use in preparations that call for carrots.
Health Benefits
High in vitamins A and C.
How to Choose
Choose firm, fresh, smooth, and well-shaped carrots with even color.
How to Store
Store refrigerated and wrapped in plastic for up to 1 week. Extend shelf life by snipping off green tops once at home.
Recipes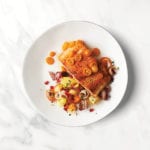 Kumquat-Glazed Salmon Ingredients 4 ounces kumquats 2 tablespoons sugar 1 tablespoon honey 1 lemon, zested 1 tablespoon Meyer lemon juice 1 tablespoon rice vinegar 1 cup water 4  6-ounce center-cut salmon fillets 2 tablespoons olive oil Kosher salt and pepper, … Continue reading →