Overview
What is a Cactus Pear?
The fruit of the nopal cactus, Cactus Pears, also known as prickly pears or tunas, can range in color from green to yellow to pink and red. The fruit's smooth skin has very fine (almost invisible) spines, and the inside flesh has a juicy, watermelon-like texture and contains many small, crunchy edible seeds. Red Cactus Pears have a sweet flavor, similar to watermelon, with slight earthy notes.
How to Eat
Always wear gloves when handling Cactus Pears! Slice in half and scoop out flesh with a spoon, or peel and slice and add to salads, smoothies and cocktails. To peel, hold the fruit lengthwise and slice both ends off. Then run your knife down the length of the fruit and carefully peel the skin away. You may want to strain the seeds after pureeing the fruit before using in drinks.
Watch This!
Health Benefits
Cactus Pears are high in vitamin C.
How to Choose
Choose firm fruits with no blemishes.
How to Store
Ripen at room temperature for up to 2 days, then refrigerate and use within 3 days.
When are they in season?
Where are they grown?
Product of U.S.A. and Mexico
Instagram Video
Internet Explorer users may not be able to view this video.
Recipes
Razzle-Dazzle Cactus Pear Sauce Ingredients: 1/4 cup sugar 3 tablespoons cornstarch Dash of salt 6 Frieda's Cactus Pears 1/2 cup water 2 tablespoons lemon or lime juice Steps Mix the sugar, cornstarch and salt in a medium saucepan. Hold each … Continue reading →
Nutrition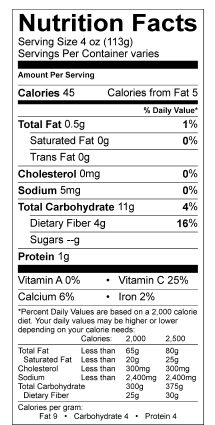 Save